Learning Activitiy – Understanding Ideals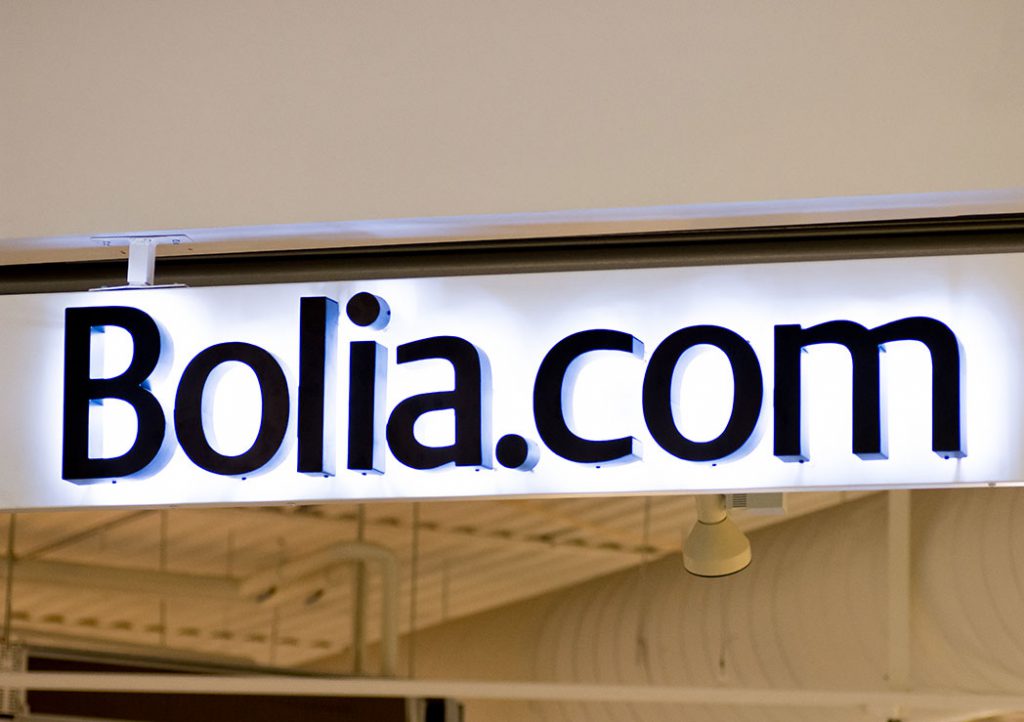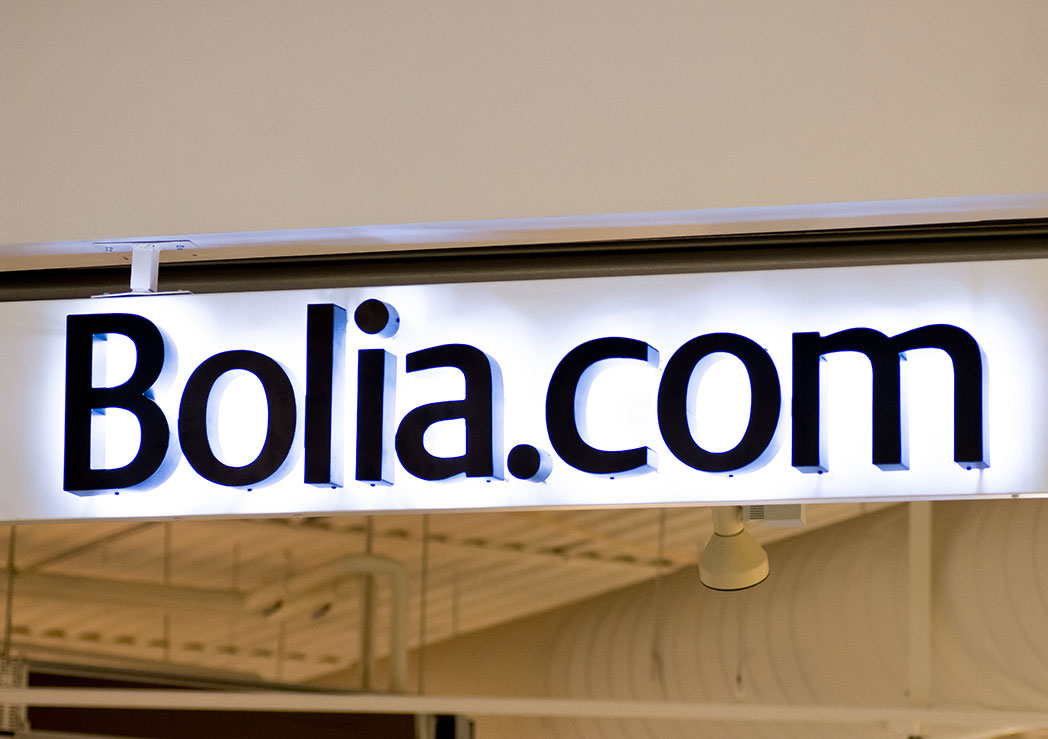 Second task week 4/5 is to visit a popular store, like an Apple, Nike, Levi, H&M or an Ikea store. The brand should be well-known and you must visit a shop where their products are being displayed or distributed. In smaller towns you may not have access to these stores, in this case you will need to find a section showcasing these items and view how they are displayed or laid out. Before going to the shop, determine the following about their brand identity and, once at the shop, evaluate how they remain true to their brand identity or not. How is the brand identity enhanced (or, perhaps, not expressed) at the point of customer interaction? Hand in a write-up with photos of the following:
What brand identity element are they using in their logo (e.g. abstract mark or word mark)?
What do you think their brand ideal is?
How do they remain true to their brand ideal within their shops?
Evaluate the customer experience according to the brand ideal. (For example, if the brand ideal is "innovation", do you get a sense of that ideal when you visit the outlet?)
Evaluate the visual display of the products according to the brand ideal. (For example, if the brand ideal is "value", is this expressed in the way they display the products?)
Introduction
I choose Bolia.com for this assignment. They are a leading furniture store in Scandinavia and now expanding throughout Europe, in England, Germany and Switzerland. They are not an ordinary furniture store; they make furniture and have an award-winning design team. They hand-make every style and design to fit their customer and their style, and they offer customers thousands of custom options. Their clean Scandinavian look fascinates me, by seeing them in commercials on television and looking through their web shop, I wanted to see if their identity was reflected in their shop as well. I visited Bolia at Ski Storsenter in Akershus, Norway.
1.
They use a wordmark as their logo. The font style of the wordmark is a sans-serif typeface like Verdana that has a loose letter spacing, which I believe make the logo look warmer and friendly. It's a clean font; it looks modern, minimalistic, like the Scandinavian style. The name "Bolia" indicates that the firm is about housing, when in Scandinavian we say "bo" as in living, or "Bolig" as in house. They have been very clever choosing a name that tells what the store is about, they have kept it short, it is easy to pronounce, and have beautiful letters with many vocals and looks good on a wordmark. On their webpage the logo is in black, and is not dominating their site. Here is a screens hot I took from their site: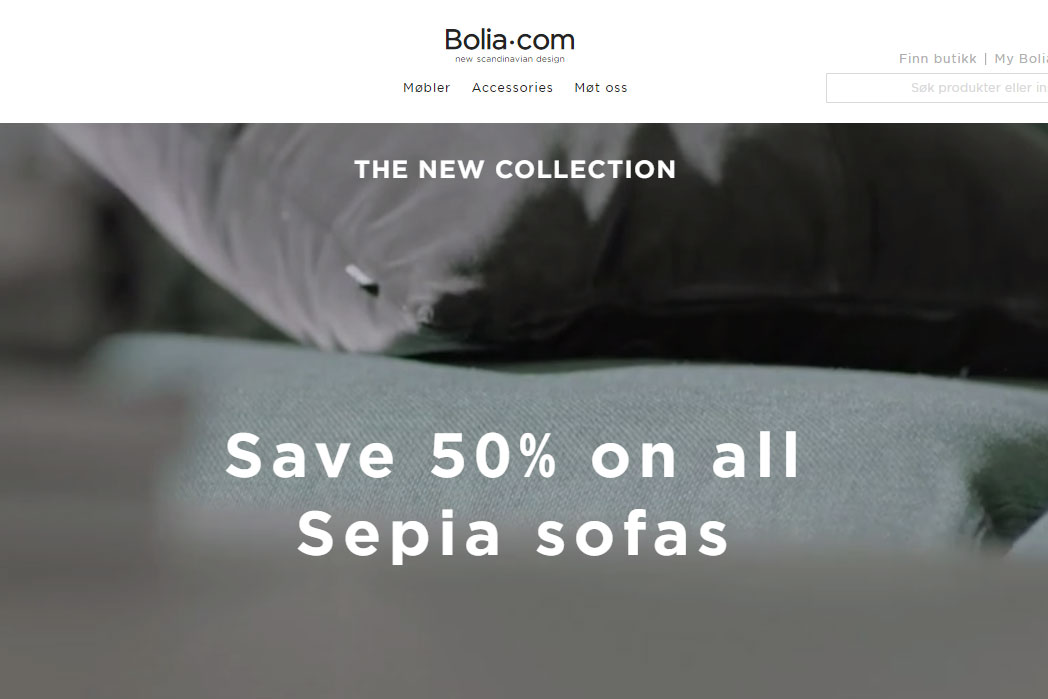 Sometimes they combine their logo (wordmark) with other colors, but mainly you see the logo in black, as you see above, this is what they use on web. But Bolia likes the luxury look, they use the color gold in their brochures, head sign, pricing, and many other places in their shops. The advantage with a logo/wordmark in black is that there are no limitations of what colors you can combine it with. They had two big head signs in the store I visited, one was a big neon sign with the logo in black, with white highlighted background, clean, simple, and modern, just like they want their furniture and style to be.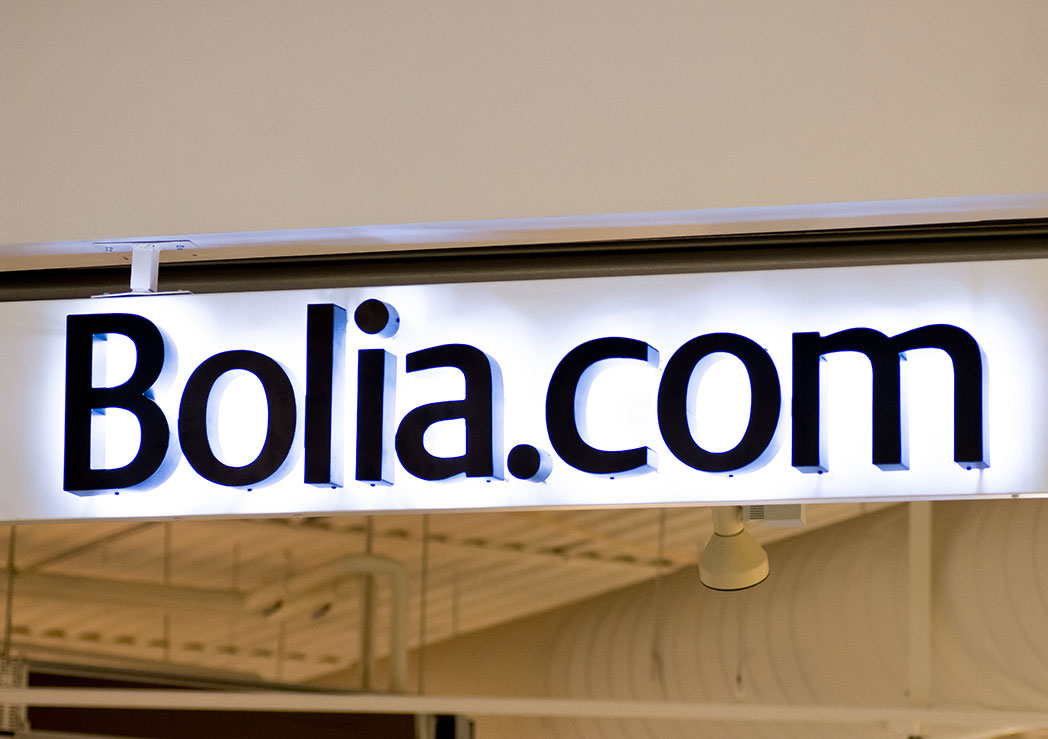 On the window they had the golden sign; signalizing that here you buy quality luxury furniture. By doing this, it made the logo look more expensive, giving the customer a feel of luxury.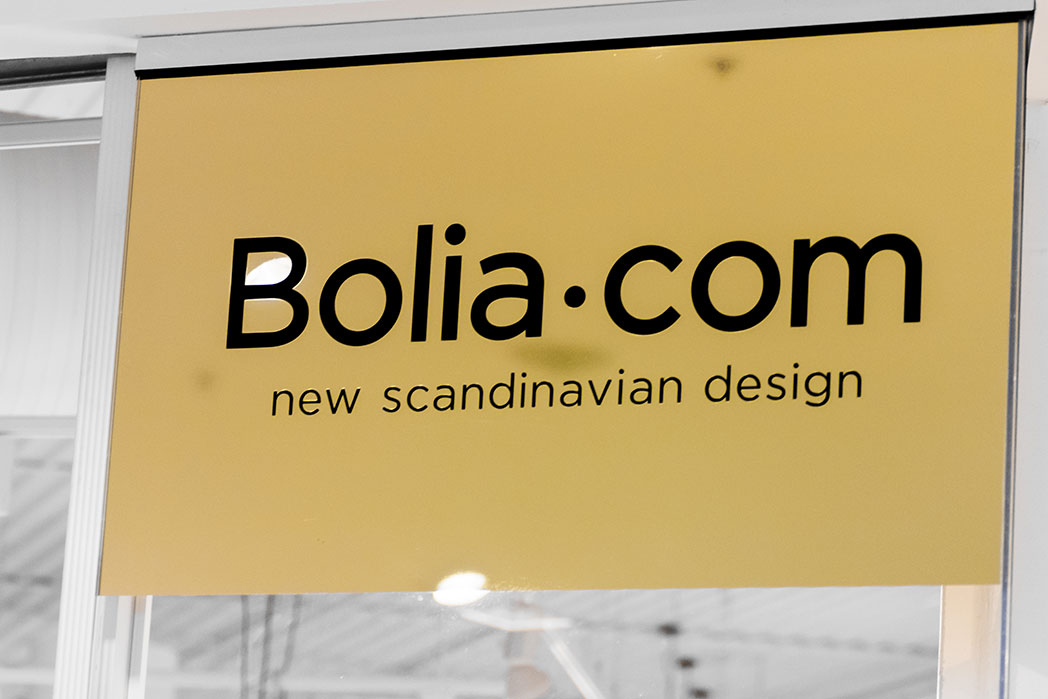 By using the webpage address in their logo, you even get more information than just having a fictitious name. So to conclude, they have a wordmark, in a sans-serif style, a bold type in black. The logo is clean, simple, and easy to read, friendly, calm, minimalistic and modern. They are true to their profile online, by using the same logo in their store.  Bolia have enhanced the feeling of the brand by using the color gold as a frame around their logo displayed in the window, which gives you the feeling of luxury.
2.

I believe Bolia's brand ideal is being innovative, being original, to be different in the furniture market, by offering customization. As a customer, you can choose from thousands of styles, to pick one that fits you perfectly, all this without losing quality in the products. Bolia wants to surprise you, make it fun to go shopping by stimulating your senses. And this is true; when I visited Bolia at the shopping mall, I could smell this wonderful scent inside their shop, and I was later explained that they had a small scent-can hanging in the ceiling, that pumps out small doses of beautiful perfume that spreads around the shop, so it always smells good in the shop.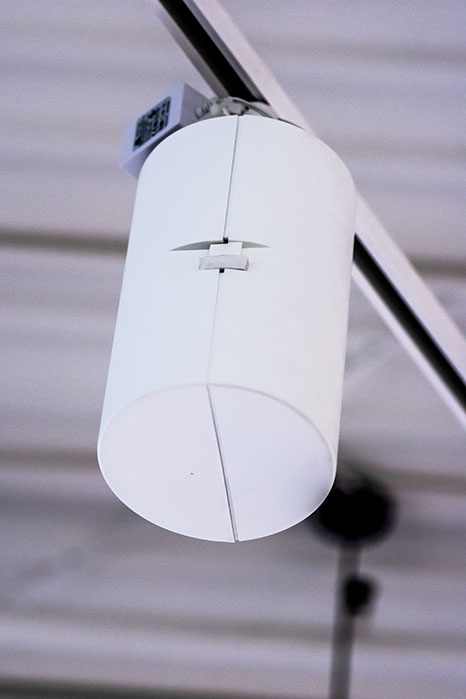 I photographed the can in the ceiling. The can is minimalistic looking. I couldn't find the can right away, until the sales woman pointed it out for me. Many customers have asked the shop about the good smell, as the customers want it in their own homes, so Bolia has taken this a step further, and introduced their own perfume that you can buy.
Bolia's brand ideals play out in emotions, they want to wake you up, want you to feel the joy and quality in their products. They don't have any big warehouses and they have no old stock. Bolia focus on quality, exceptional design, and high customer service, from the very first step when you enter the shop/web shop, until you get your new handmade furniture or other products directly delivered to your front door. They focus on the environment by using natural materials, and by having the best award winning design team, they promise much. Do I feel that Bolia is true to their brand ideal? Absolutely! They start their customer service even outside their shop, by offering customers in the shopping mall a relaxation place where you can sit down and relax, by displaying two couches and a table outside their store. They have a big entrance and big room between the displays; this makes it easy even for people sitting in a wheelchair or families with a stroller getting around the shop. And did I mention the smell earlier? Yes, I did, it smells wonderful inside the shop. Once you enter the shop, the sales women/man comes and greets you, and offers you a cup of coffee, cappuccino etc. served in one of their beautiful cups. This made me feel special, and I bet every other customer gets the same feeling of luxury like I did.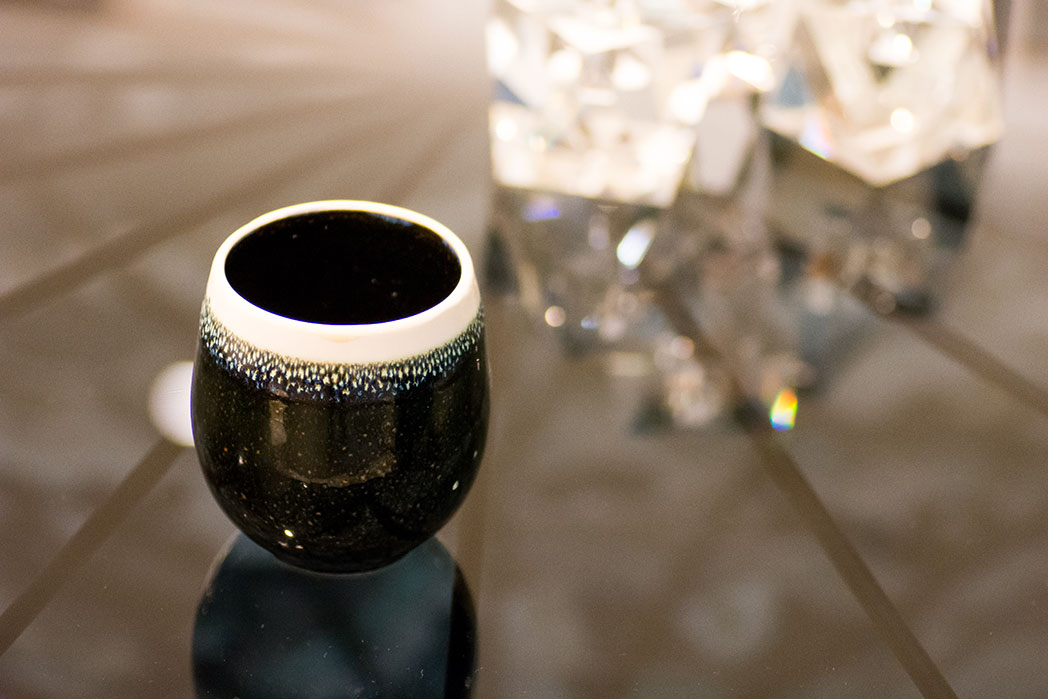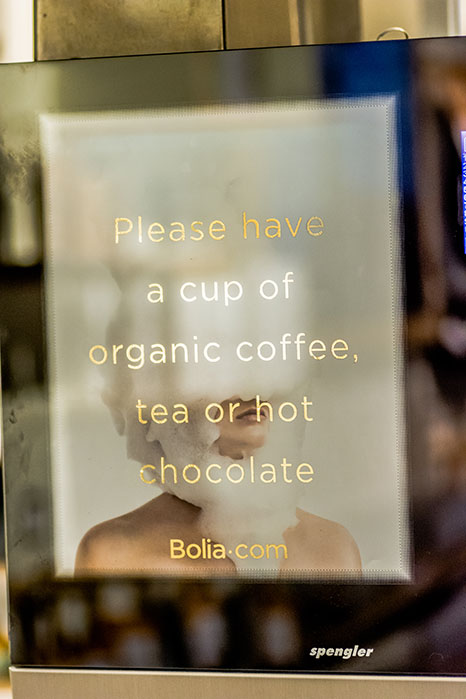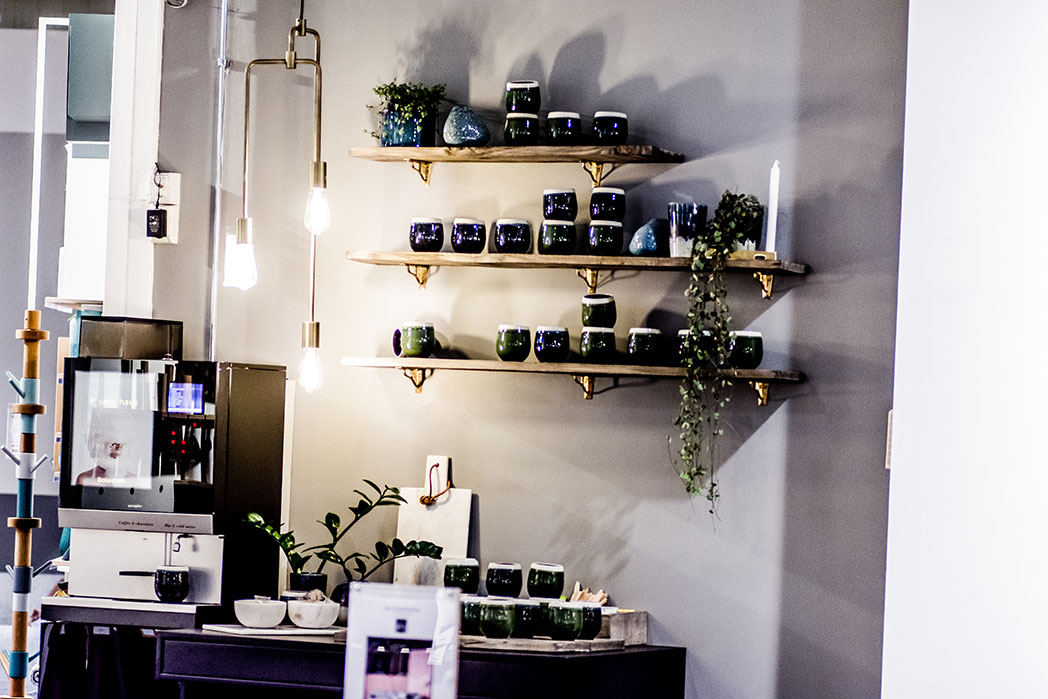 3.
Bolia remain true to their brand ideal by having a beautiful store. The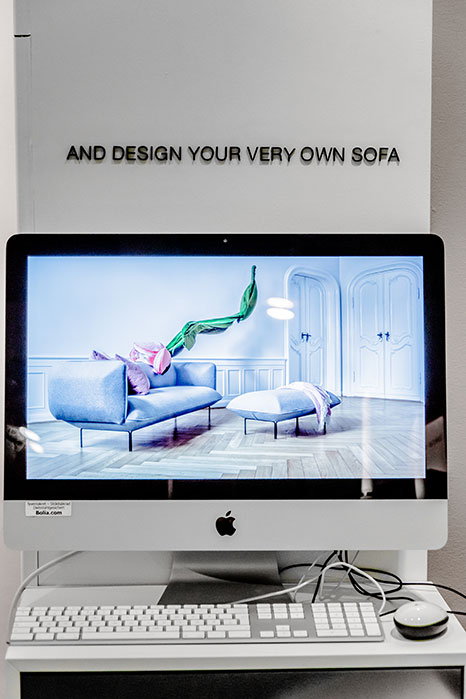 shop at the mall really reflects how they advertise themselves, on the internet, in magazines, TV-commercials etc. The shop is innovative by using perfume/scent as a trigger for an exclusive experience when you are inside the shop. They have a computer inside the store for customers only, where you, as a customer, can search and make choices when you decide to buy a product. The computer station fits in perfectly with its clean lines and white look. It is easy for the customers to find the computer as it has a sign written on the wall. The store is full of signs and sayings which makes it easy for you to make choices. So Bolia certainly stays true to make the shopping experience easy for customers.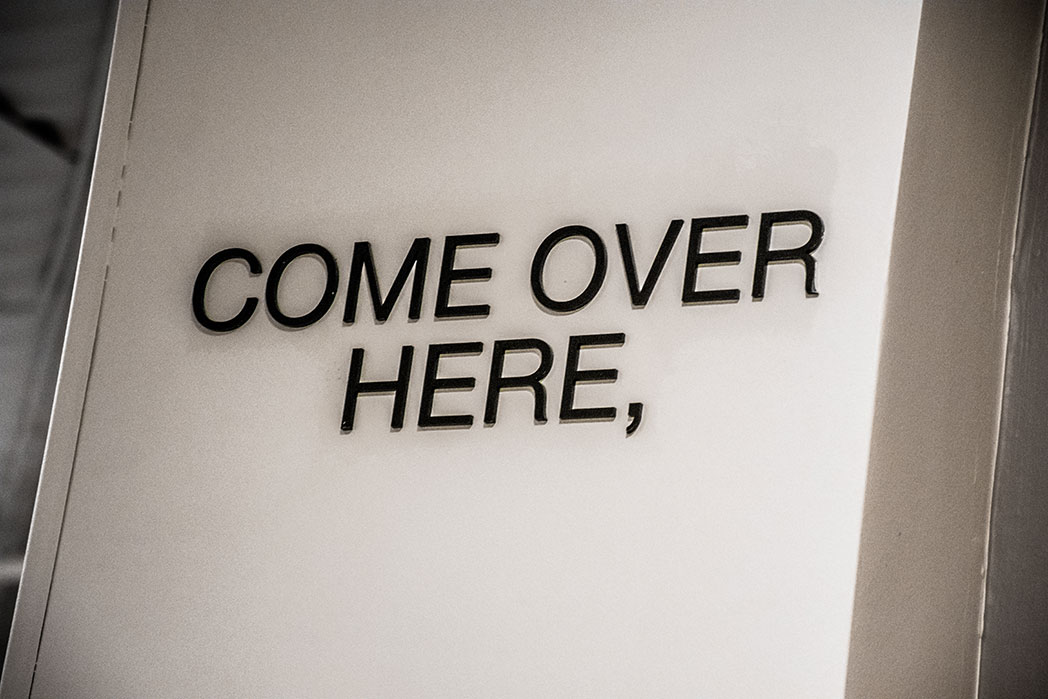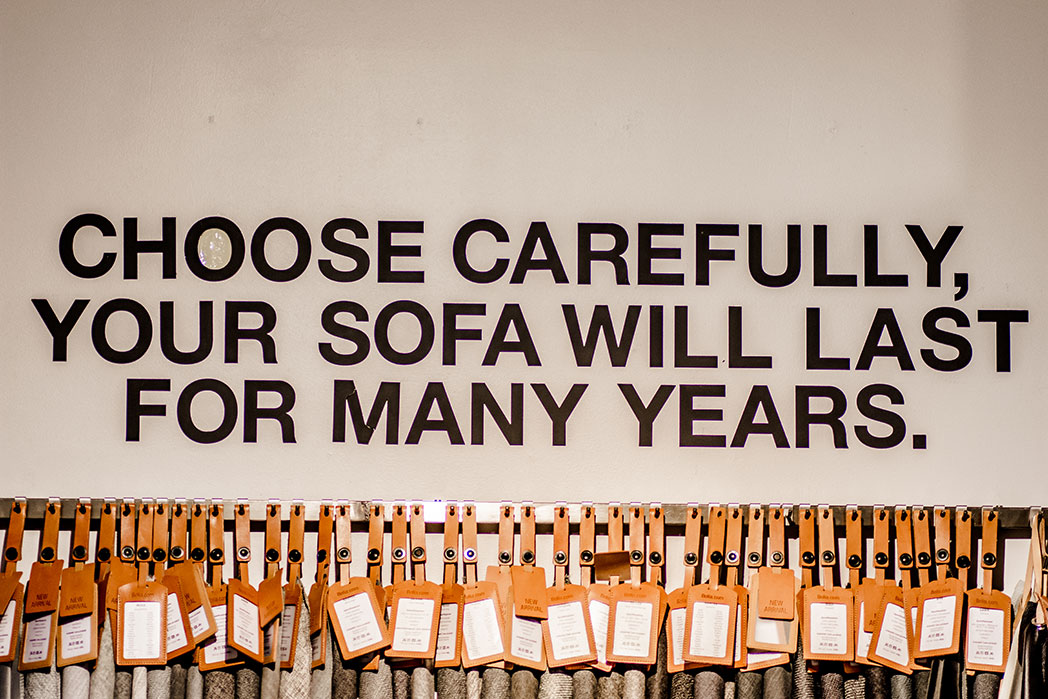 They display sales offers in a new way, by using existing products to have the sales offer on them. This is new thinking, not making the store look "busy" and "clouded" up with ugly sales posters.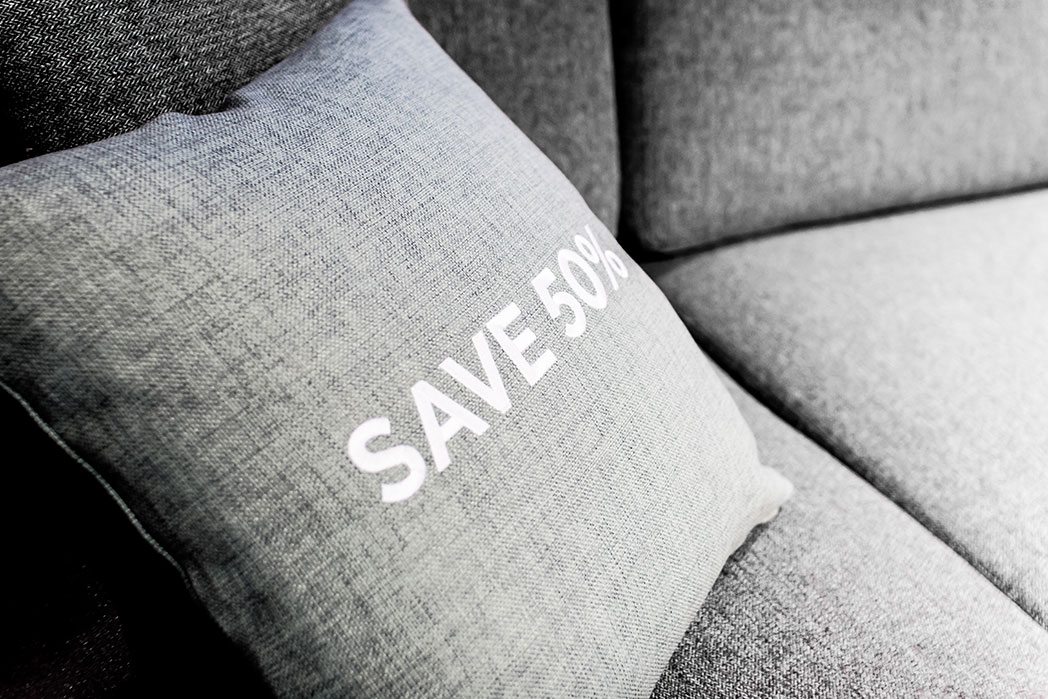 Bolia is all about design, and they highlight this inside the shop by using colors to change the mood and feeling within their displays. Again they are true to their brand ideal when they say on Bolia.com; "We love to create contrasts with colors, details, humor and surprising combinations to create unique and exciting designs".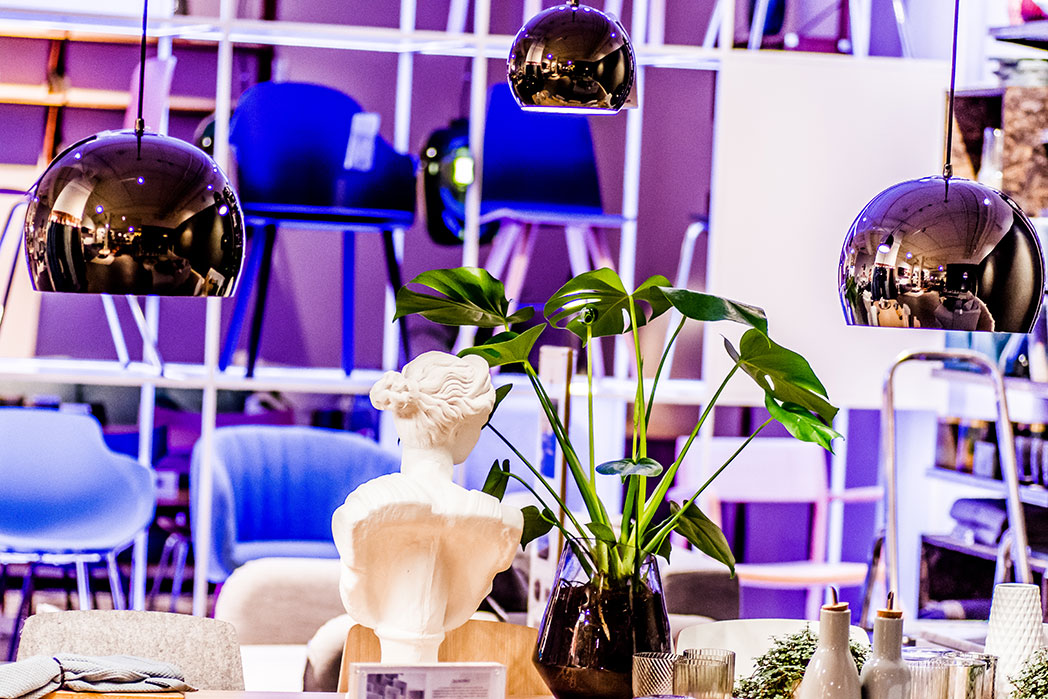 They have created a lifestyle inside the shop; the atmosphere is all about quality and design. Their brand ideal is to use natural elements, they have even included this in their pricing display, they have truly focused in every detail, and nothing is left to coincidence.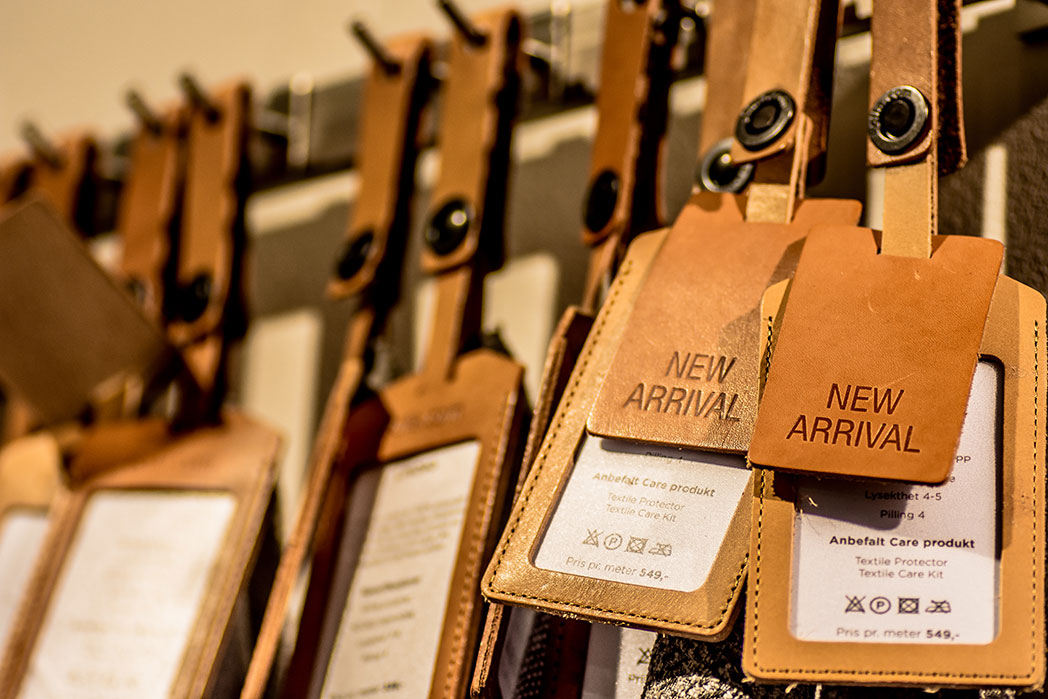 As I mentioned earlier in answering question number 2. They make you feel special by offering you something to drink when you enter the store. They have different zones inside the store to make it easy for you as a customer to look around. Unlike other furniture brands, at Bolia you feel you are entering into a beautiful world, where everything is easy and have high quality, but still are in your range, nothing is overpriced.
Bolia uses their own logo as an art display on the wall, everything is aesthetic, the shop is aesthetic, you get the idea at once that Bolia is all about design, quality and high customer service. If you buy a Bolia product you know you get a unique product that you most likely will be satisfied with.
They have samples of fabrics and different color charts. They deliver as promised when they say that they offer thousands of alternatives in customization, they stay true to their brand ideal!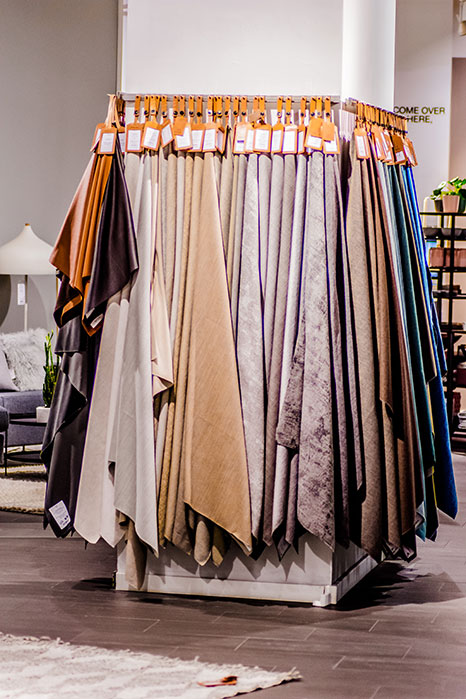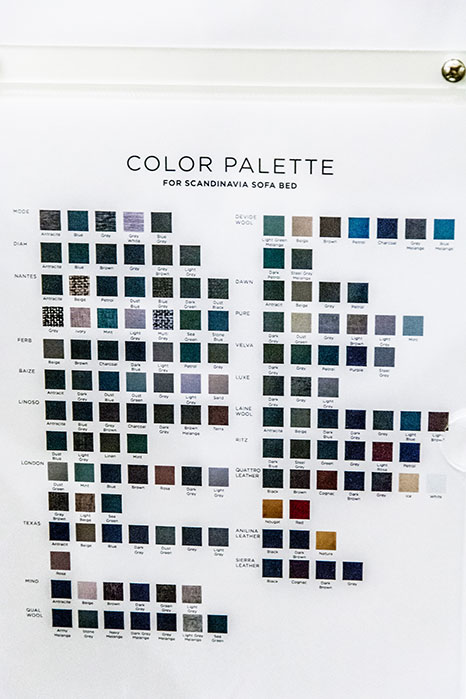 4.
Bolia is all about Scandinavian design, and this is displayed big time inside the store, as you can see on the photo below. You don't have to guess that this is Scandinavian design.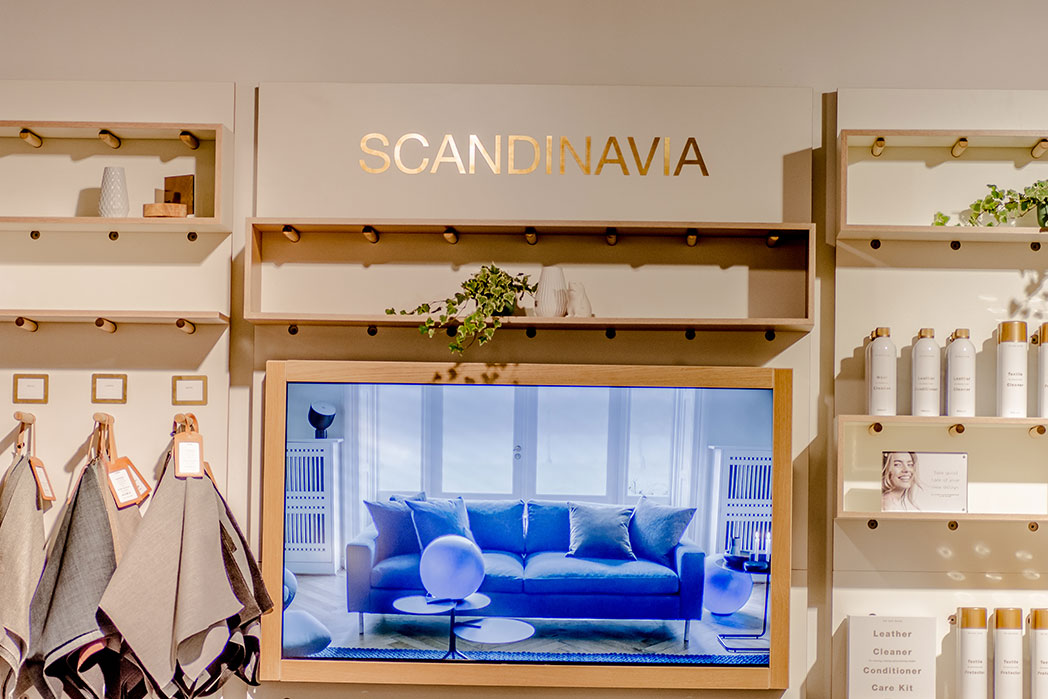 Bolia focuses on quality, design, hand-built quality, contrast with colors and innovative design. Every product they had displayed inside their shop I think fitted all of these terms. The store was friendly, and had a warm feeling to it, and lots of air between the shelves. They had a computer you could use, color charts, samples, signs to make it easy for you to get the information you need.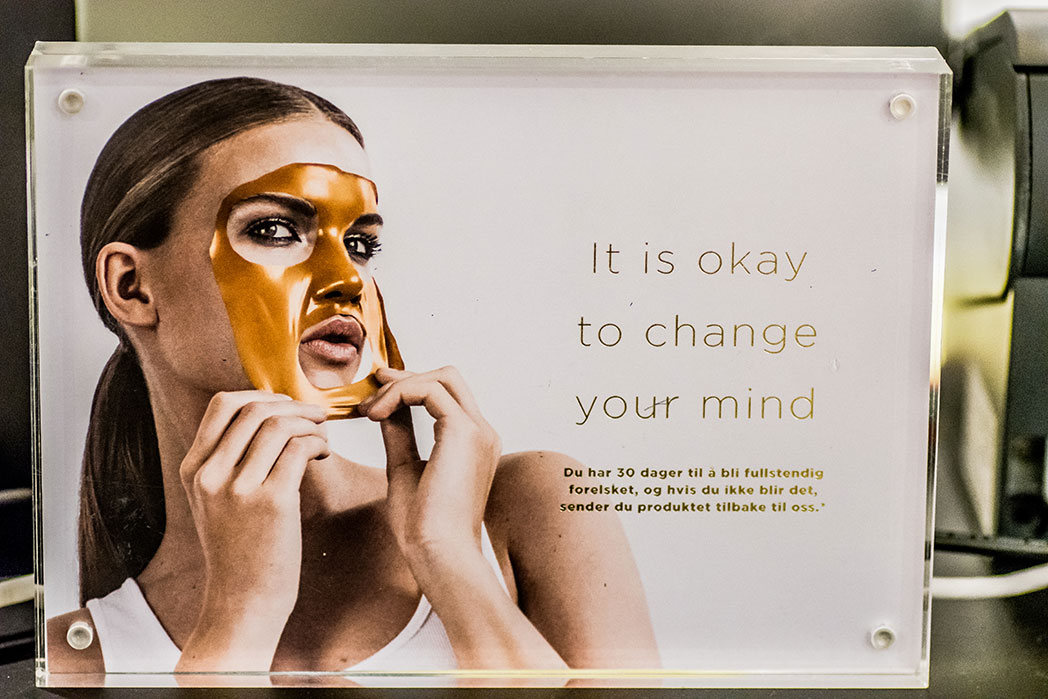 Bolia is about quality, design and furniture, and the store truly shows that in every product. Their advertisement magazine is also laid out in a "design" manner, displayed in a cool way at the floor, again, nothing is coincidental.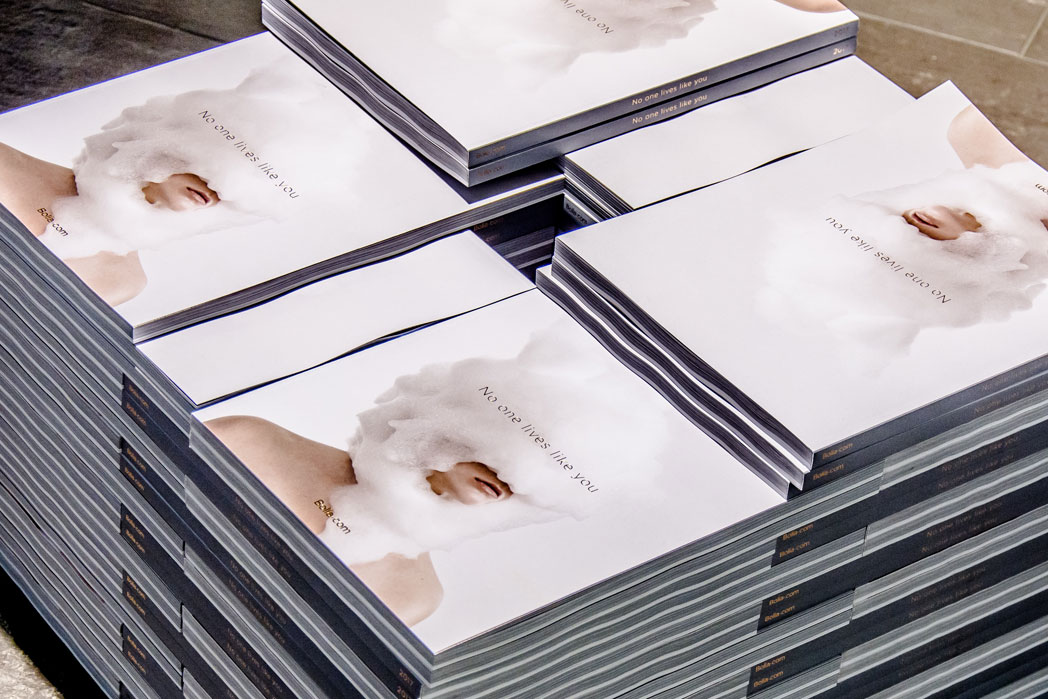 5.
Every product that was displayed inside the Bolia store at the mall was displayed in a beautiful way, showing off the design in the best possible way, in a "design" way if I could say so. The store was warm, friendly, smelled good, easy to get information, high customer service, art on the walls, zones with furniture making you feel at home in the way they were displayed. Easy to look around, to find what you need. In every detail they have thought of the design inside the shop. All of their prices were displayed in eye range. The use of lighting inside the store sets a mood; they use organic fruits and green plants in their displays to make a realistic feeling. You can touch and try everything in the store, you can feel the quality, not only see it, and you have the option to test the products before you buy them. If you are not satisfied, you can return the product within 30 days. The colors they use in the webshop are similar to the colors they uses in the store. You can definitely see that the webshop corresponds with the same style, color chart as in the store at the mall. When they say that they uses natural fabrics, this is true, the sofas are in 100% wool, and you can feel this when you try them in the store, they deliver what they promise.
Here are some more shots I took from the store, to illustrate how true Bolia is to their brand ideal, and how you may experience the Bolia.com store at Ski Storsenter.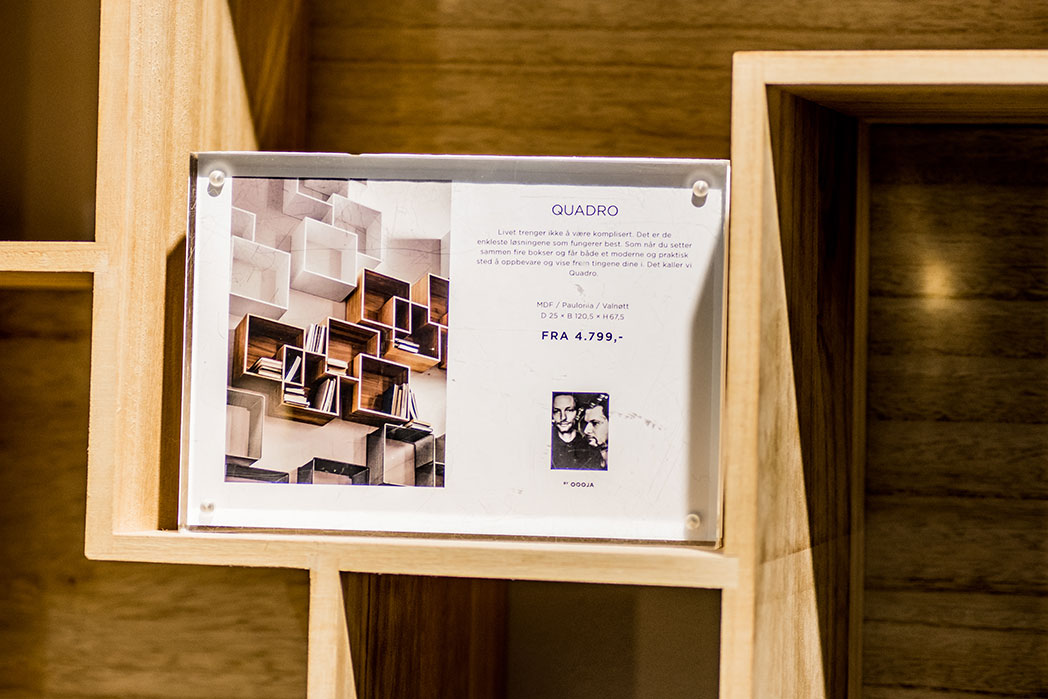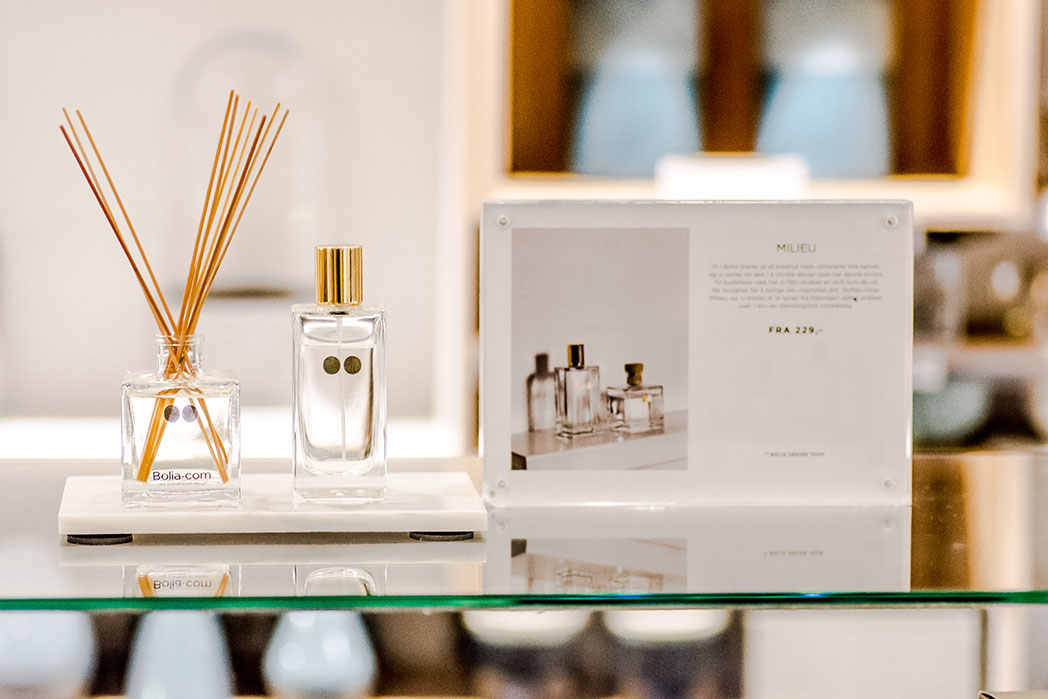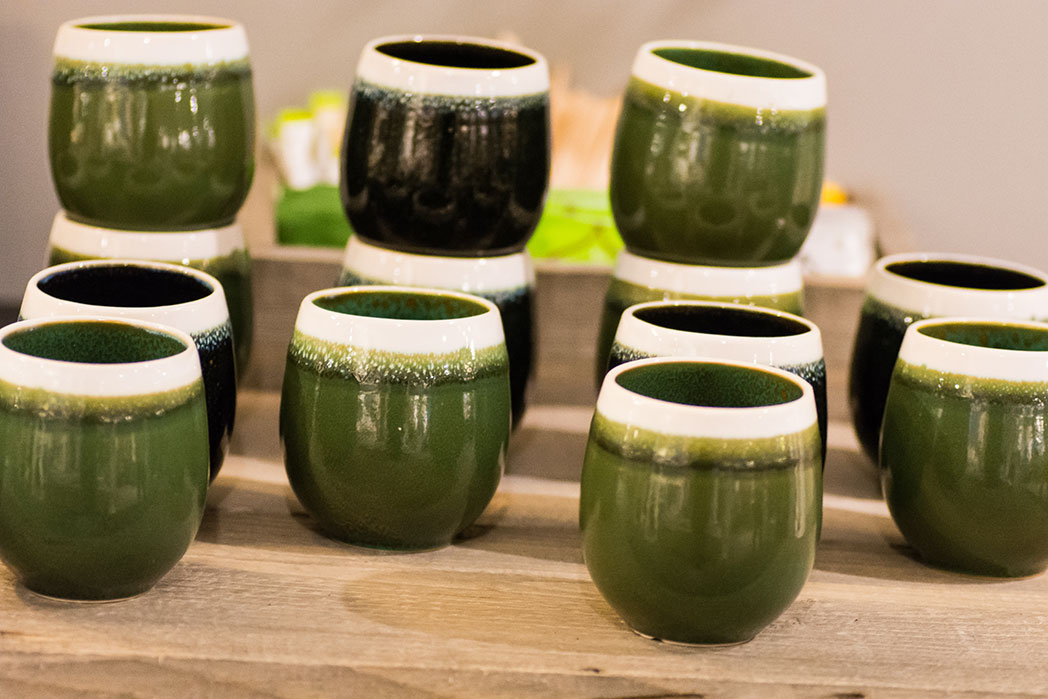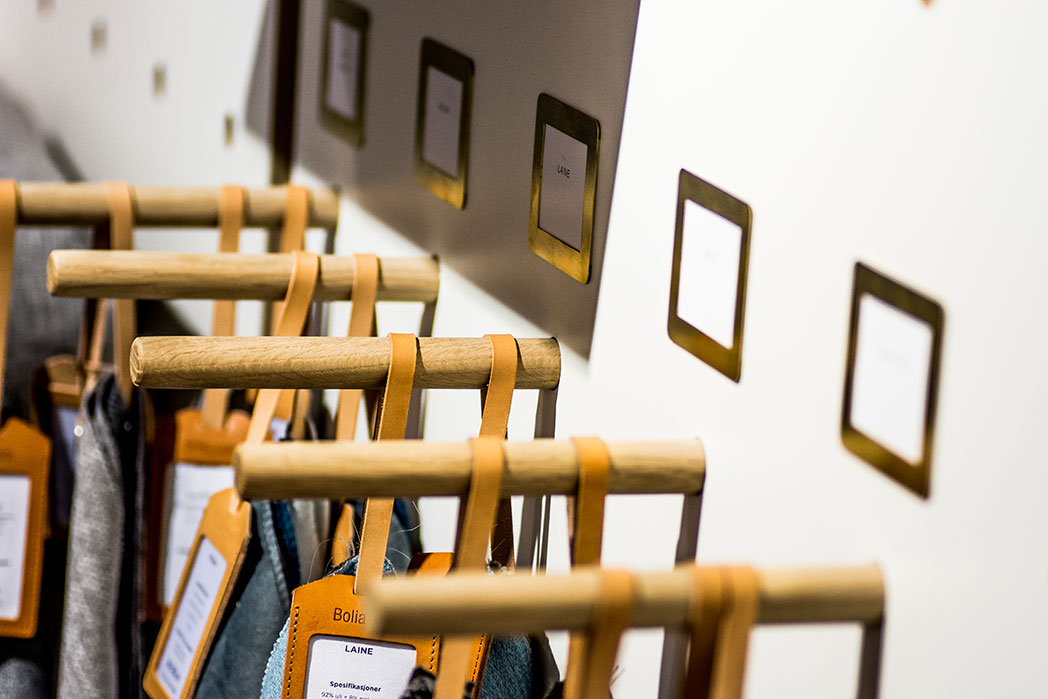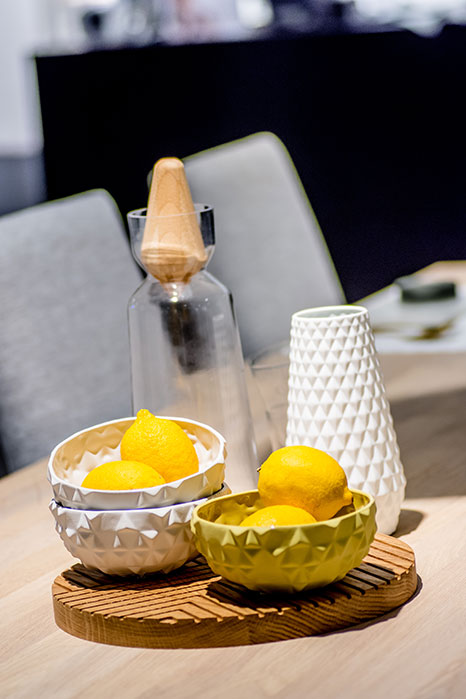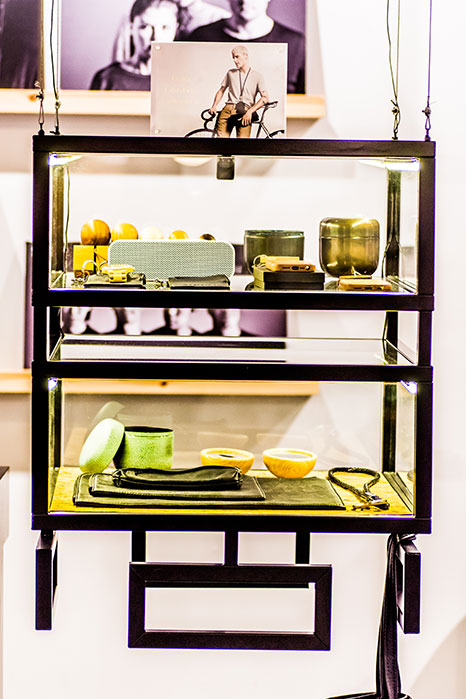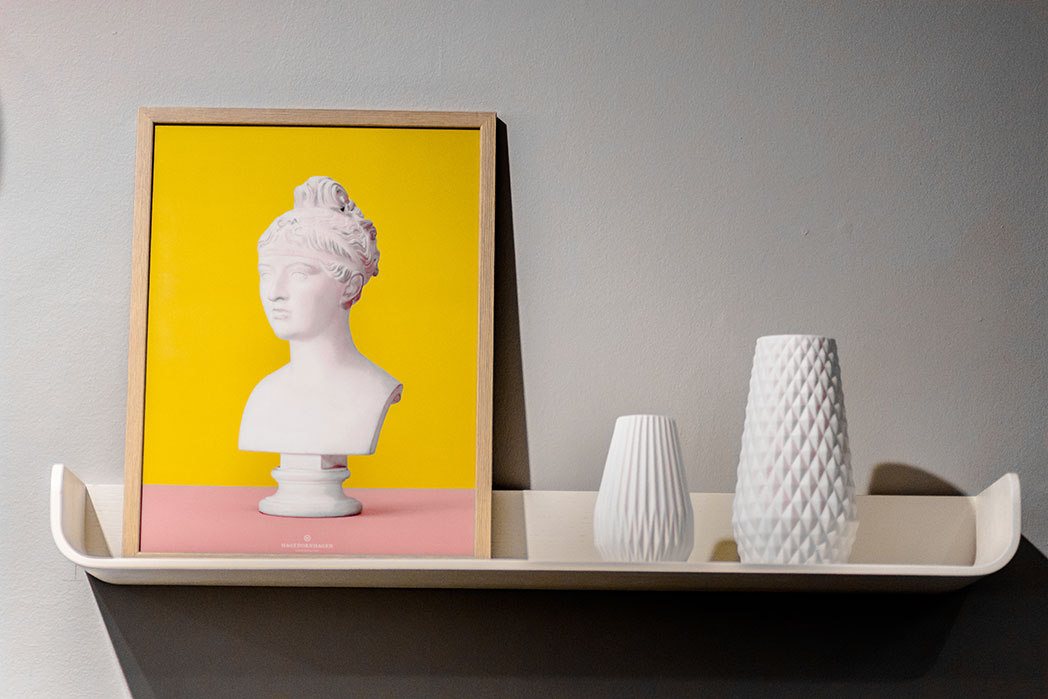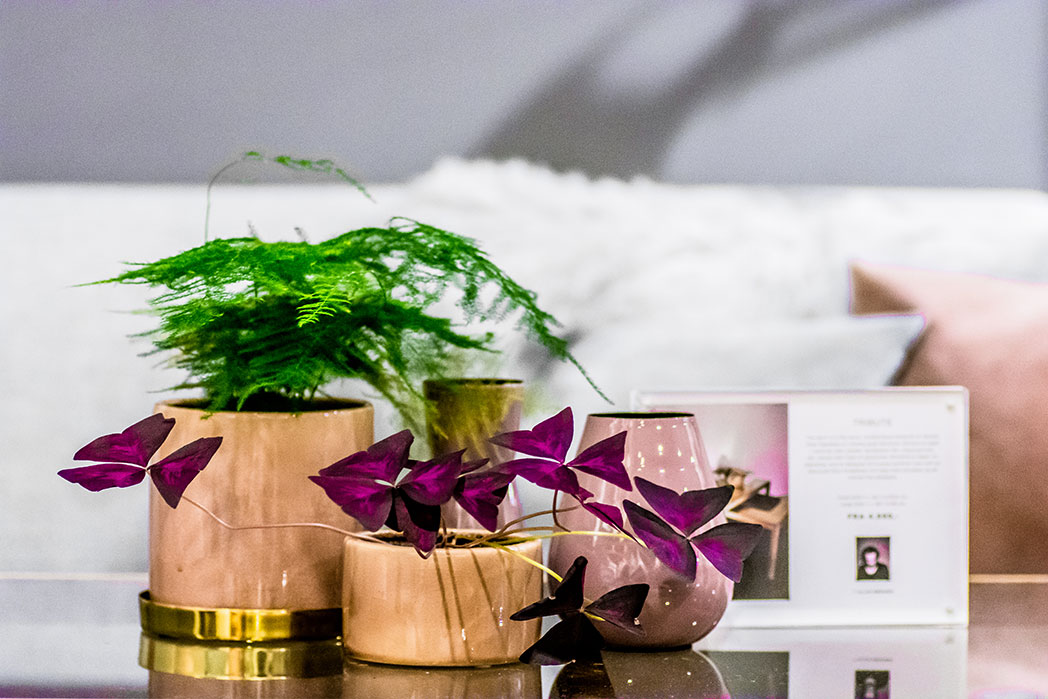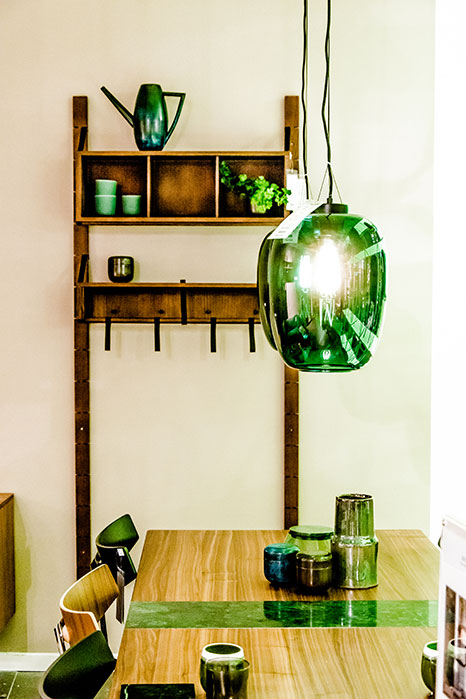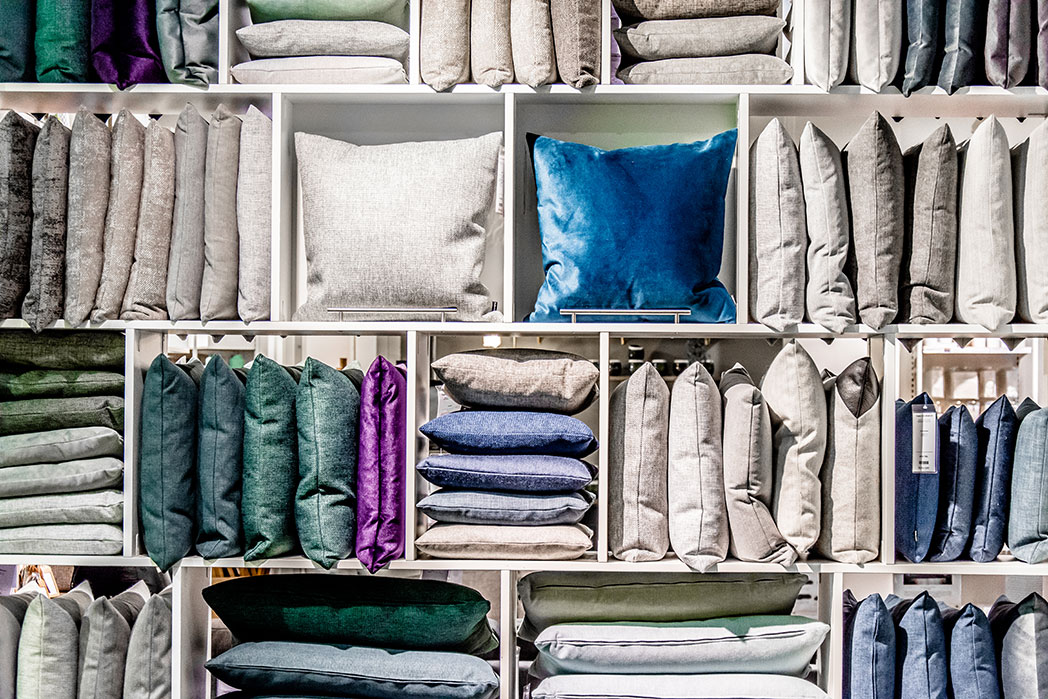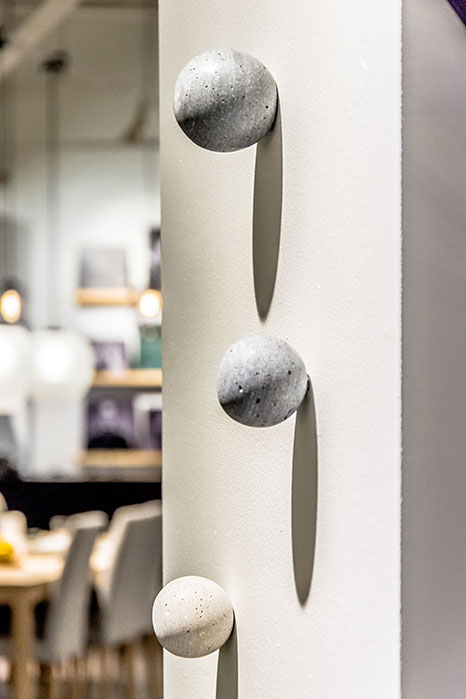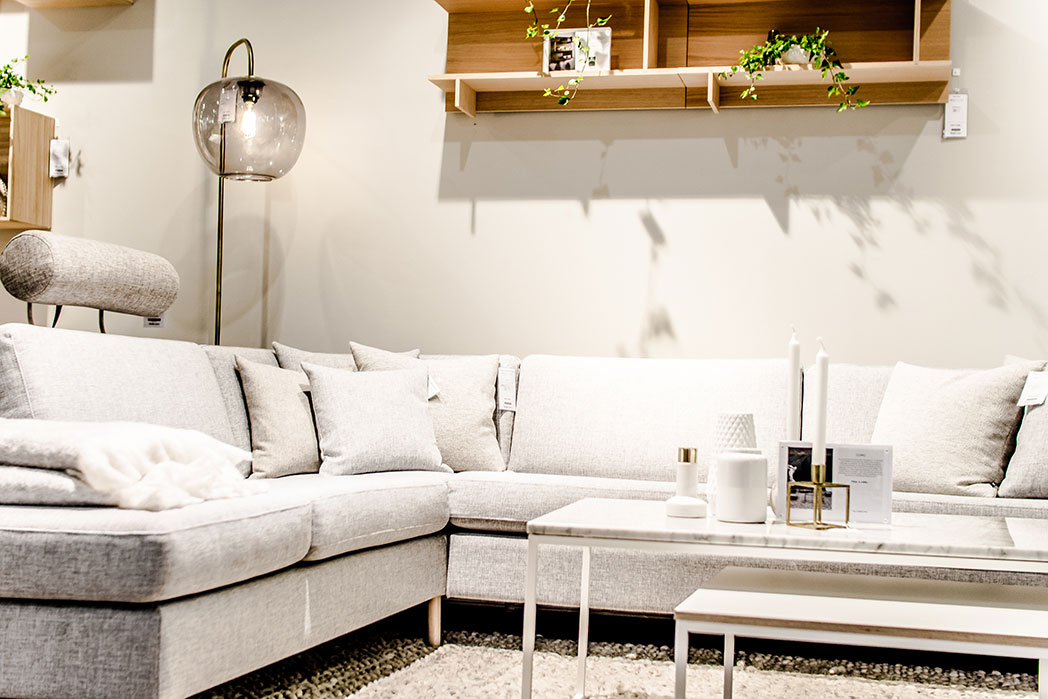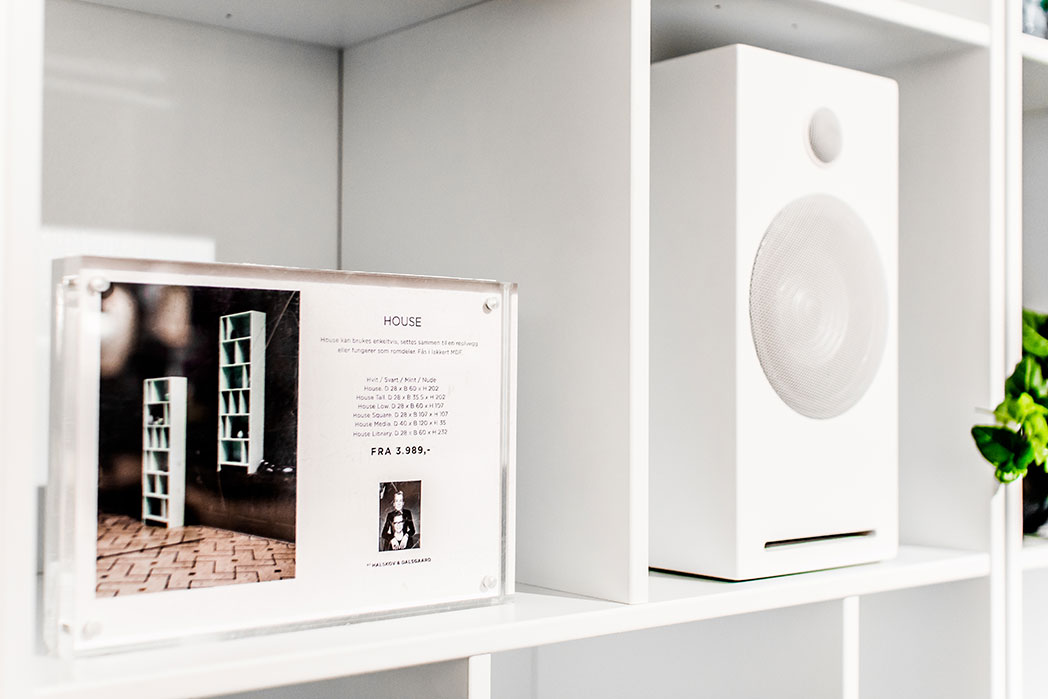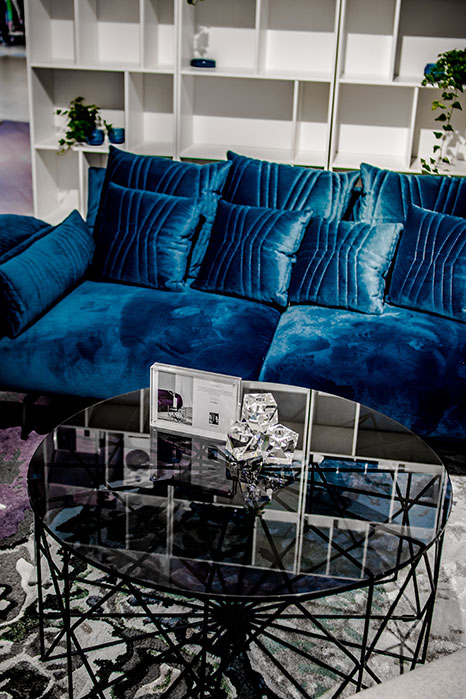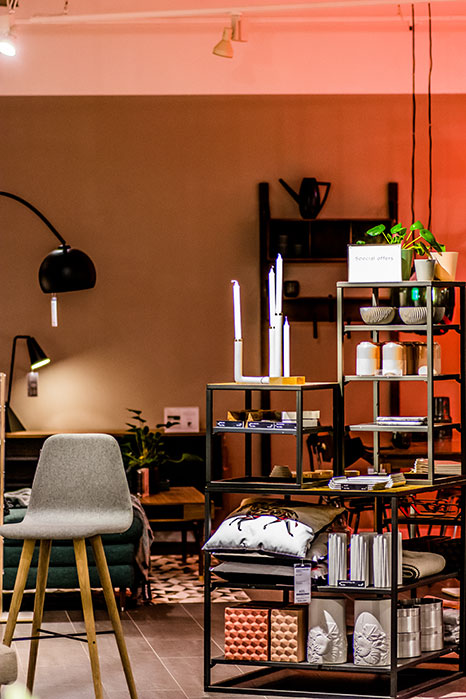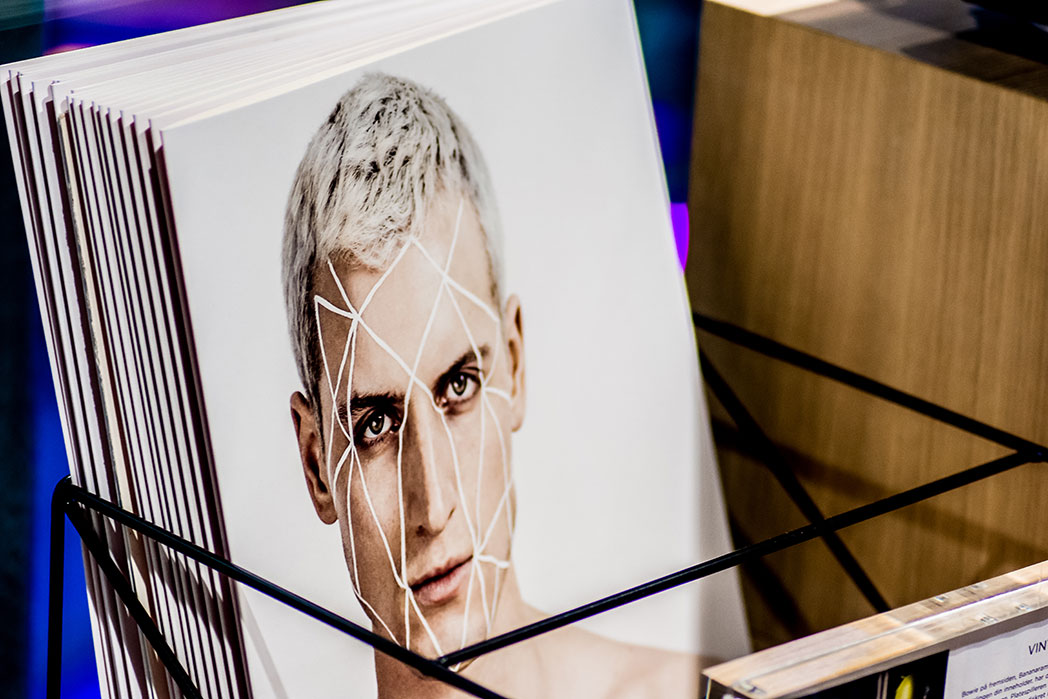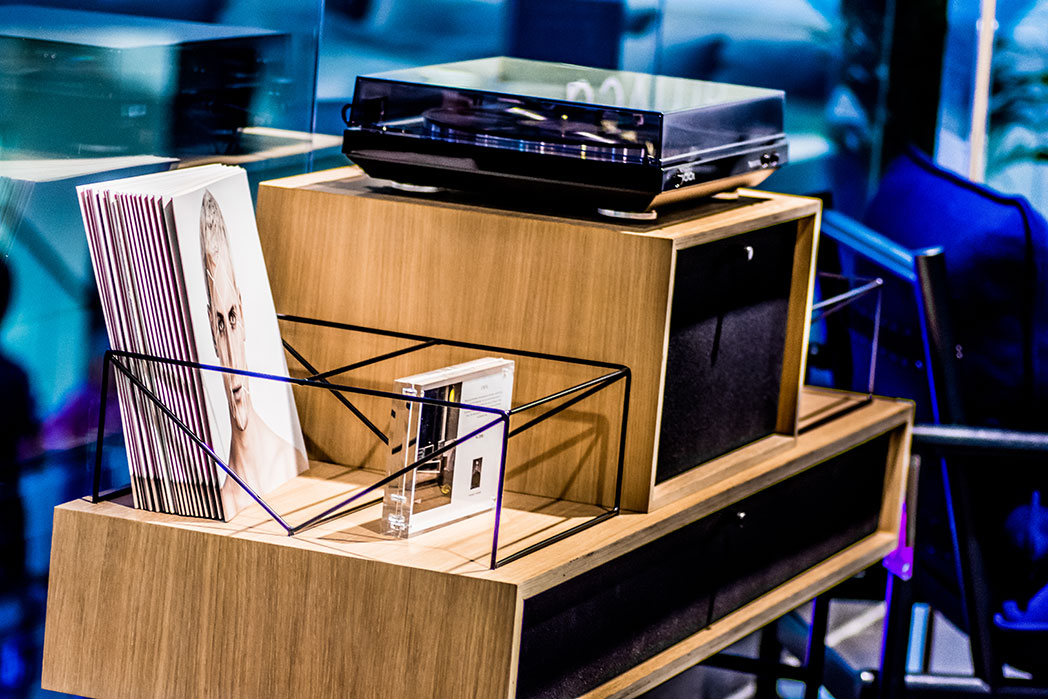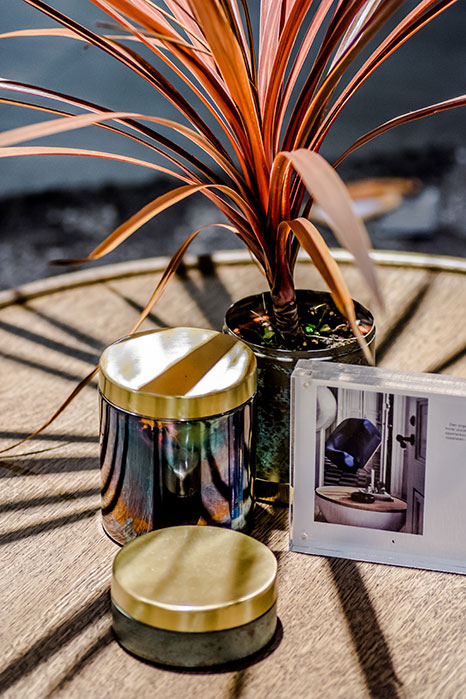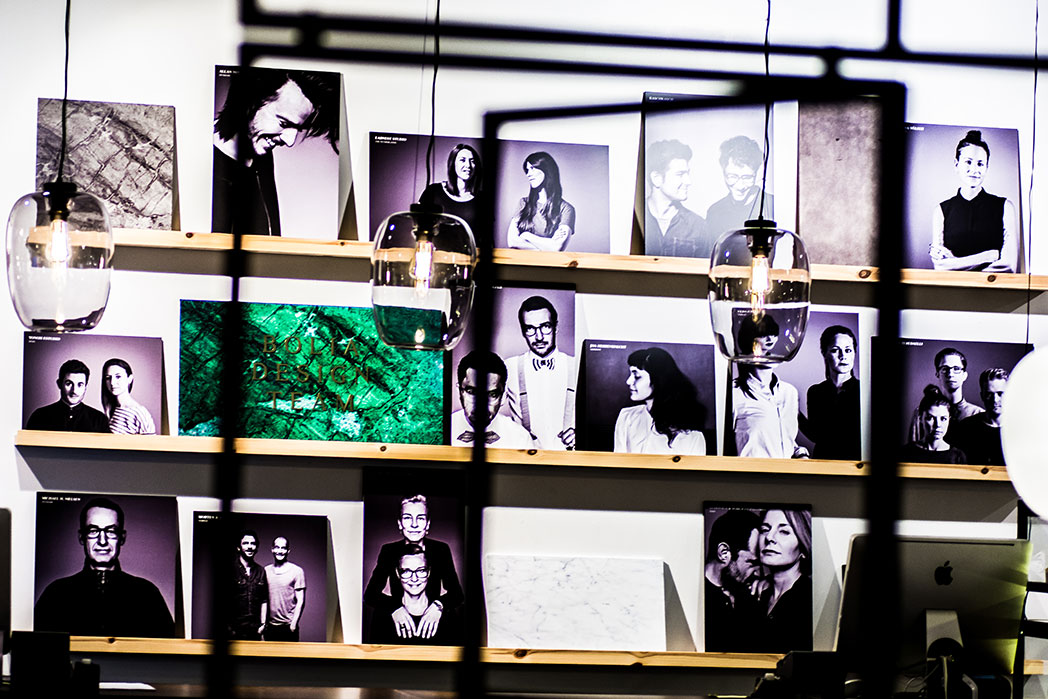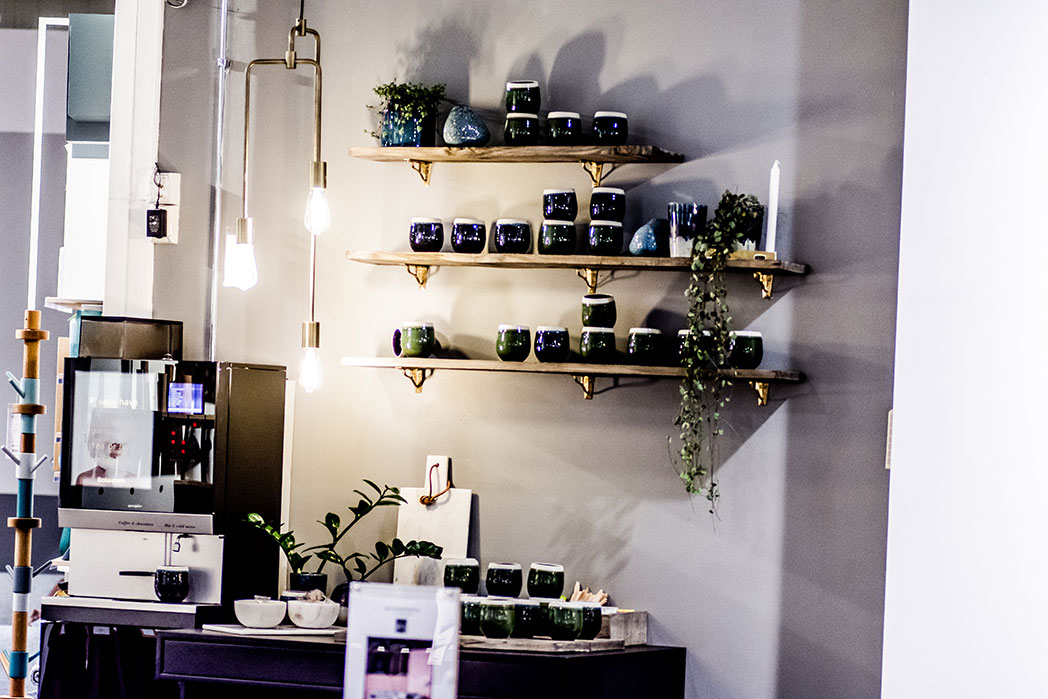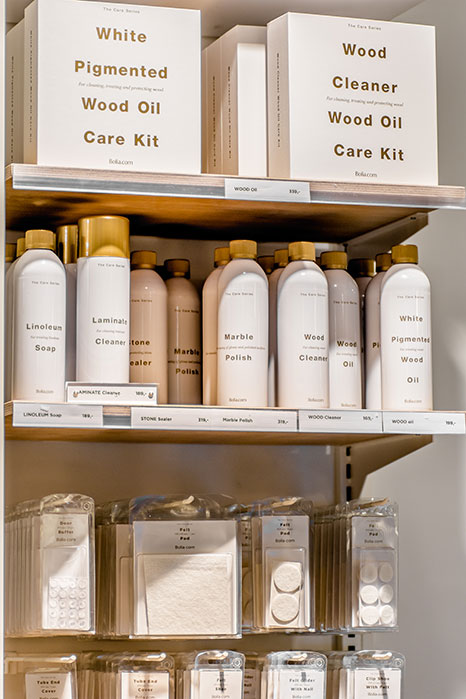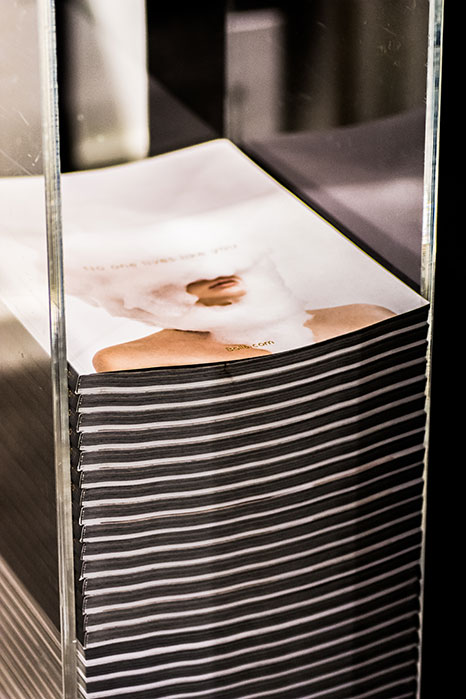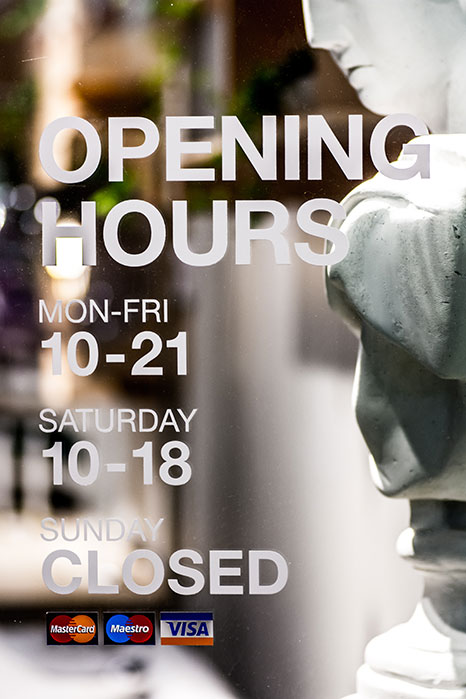 ---