Learning Activity – Understanding positioning. 1.1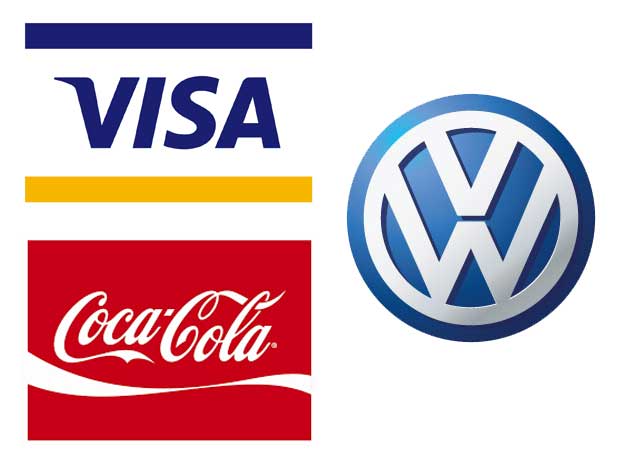 Our first learning activity for week 4/5 is understanding positioning.
Look at the following logos and explain in your own words what you consider their positioning to be (do this for each one).
Coca Cola

Coca Cola has positioned itself in the soft drinks market. Coca Cola is in the global market, and is known all over the world. Coca cola is a strong brand that's been around for many years, first started in 1886 by Atlanta pharmacist, Dr. John S. Pemberton. Coca Cola's logo is a wordmark that is very recognizable. The font of the Coca Cola logo is very easy to remember, with it's soft curves you almost feel thirsty by looking at it. By using only two colors red and white, they have kept it simple, and by not changing the colors it is easy to remember. Coca Cola is a trustworthy brand, they deliver what they promise. They have the original taste that everyone tries to copy, but Coca Cola has loyal customers, so they choose Coca Cola instead of the copies. Coca Cola has become a tradition, and by using slogans they communicate fun and joy by choosing Coca Cola as a soft drink. Some of their famous slogans are: 1995: Life Tastes Good
,2000: Coca-Cola. Enjoy
, 1963: Things Go Better with Coke
, 1987: When Coca-Cola is a Part of Your Life, You Can't Beat the Feeling
, this is some slogans, just to mention a few. By using slogans like this in their advertisement, they position themselves as a brand that makes you feel good. It is the customer that defines the brand, and Coca Cola is now known as a tasty, loyal, fun and refreshing soft drink. Coca Cola focuses on friendship, and uses the feeling of "sharing" in their advertisement, and they bring people together, and make you want to be a part of the adventure. Coca Cola represents a lifestyle, and is now positioned as a leading brand worldwide, and are huge in marketing.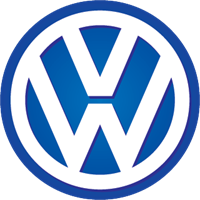 Volkswagen has positioned itself as a well-known, reliable, and a big car company around the world. Volkswagen see themselves as being more than a car manufacturer, they have high standards within the company, and focuses on high quality, and being a first-class employer. Being responsible is important for Volkswagen, focusing on society and environment, and having responsible employees, so they can use their knowledge to produce and develop high quality products. They have a famous logo that is clean and simple, a monogram with few colors that are easy on the eye blue and white. Blue symbols trust and safety, maybe that was a strategic choice from the manufacturer? Almost everyone with a license has owned or is familiar with Volkswagen cars. The idea of Volkswagen was to be "The peoples" car, and has been around since the 1930's, where it first started in 1937 as "Geselschaft zur Vorbereitung des Deutschen Volkswagen mbH", where it one year later was renamed "Volkswagenwerk GmbH". It was Hitler's dream to mass produce a "peoples" car for the average German, and was designed by Ferdinand Porsche, so Volkswagen goes a long way back. Hitler's plans didn't work because of the WWII. They changed their production to ornaments, and the cars under VW logo went to the army of the Third Reich. After the war, the first well known car we all are familiar with is the Beetle. That car is famous all over the world. They failed when they first started selling the car, but with clever advertisement, they gained popularity with the young crowd, so from 1945 to 1955 they have sold the car to over 1 million people, and are a leading car company today, even though there have also been scandals, like the Diesel scandal in 2015. They focus on comfort and safety for their consumers, they are a reliable, they seem friendly, and are not over the top overpriced, so that you and me can afford a VW car. Since VW has been around for many years, the customers feel loyal to the car company, they are consistent in their advertisement, and are positioned as a company of quality and high standards.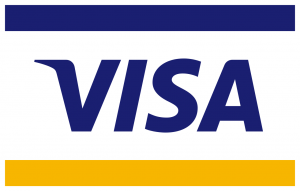 Visa has been around for many years, it started in 1958. Bank of America launched its first consumer credit card program for middle- class consumers. Visa is know all around the world, and is positioned as one of the leading credit card companies; they are global and are still expanding. VISA was born in 1976, Bank American Card becomes VISA. They have an easy recognizable logo, a wordmark, and have looked the same for many years. The name is the same all over the world. VISA has slogans that indicate that your life gets better with having a VISA card, like: "Everywhere you want to be", or  "Life takes Visa". VISA symbols trustworthiness, they are reliable, and they have loyal customers. They represent stability, consumers trust them, and you can see the VISA logo almost everywhere, you can easily identify VISA, they represent simplicity, it's easy to use, it's safe, makes the consumers feel modern, an easy way to receive or do payments. The colors of the logo symbolizes luxury, and was intended that way, the famous colors are blue and gold. The blue represent the blue sky and the gold the golden-colored hills of California, where the legacy Bank of America was founded. The colors are easy to remember, maybe unconscious making you feel important, maybe, though the typography has changed through the years, you get the sense of being important when you use your VISA.
---