Learning Activity – Expressing Meaning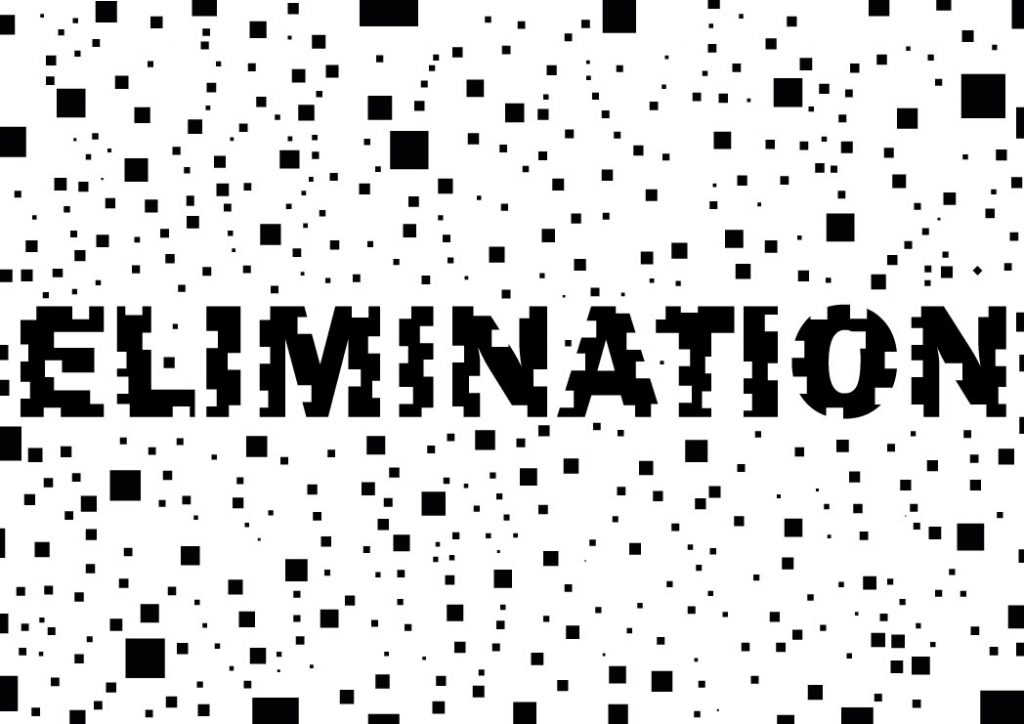 This week's lesson has been all about Typography. It has been very fun and knowledgably to learn more about typography. It is really interesting, and I can't wait to dive more into the Typographic world. In our task this week we had to choose two of the words below;
Compression
Transition
Contraction
Addition
Subtraction
Disruption
Repetition
Elimination
Migration
Expansion
We had to create our own word which had no dictionary definition, and a meaning that only we could know. For the three different words we had to create different compositions and also in each, arrange each word to express its meaning, using either color or black and white. Consider all and any means at your disposal: dramatic scale contrasts, cutting, repetition, letter spacing, etc. Each composition should fit onto an A4 format. Vary the size, spacing, placement and orientation of letters. Be aware of how the word (or words) interacts with the entire format.
Use only one typeface for each composition, noting the appropriateness of the choice of typeface to the word explored; you can mix variants of one (light, bold, condensed, capitals, lowercase). You may repeat, omit, slice, block or overlap words or letters. We are not allowed to use drop shadow or horizontal/vertical scaling (distortion).
I made the word 'Seduroma', which means feminine, seductive, and romantic. It is put together by the two words 'sedu' as in seductive, and 'roma' as in romantic. I made several sketches and here is my final result and some of my sketches. I made the finished results in Adobe Illustrator.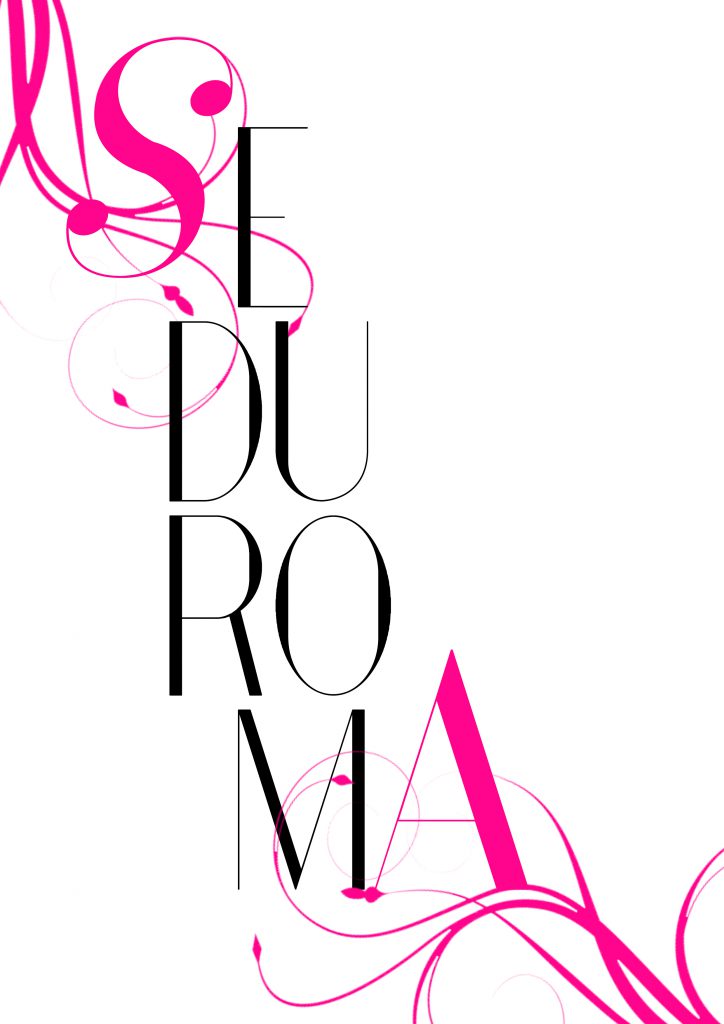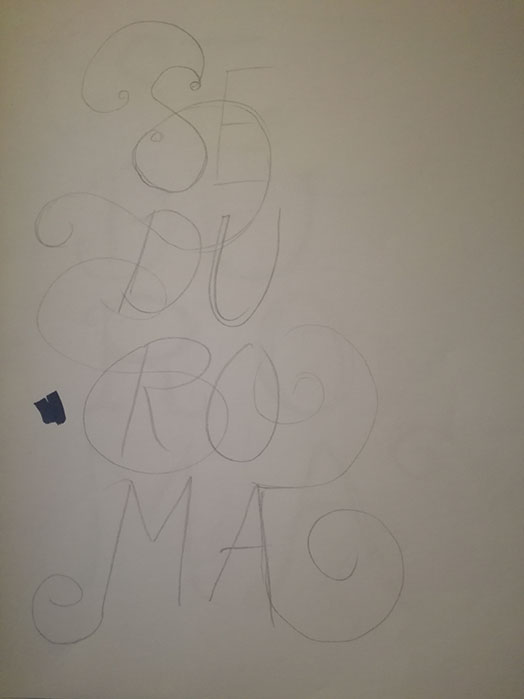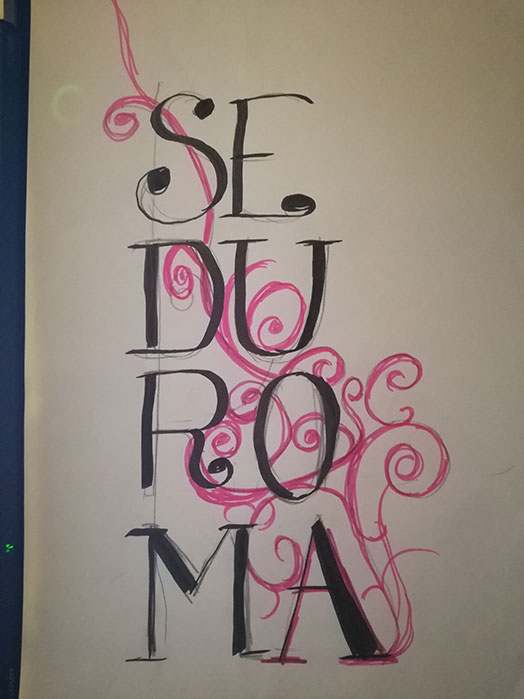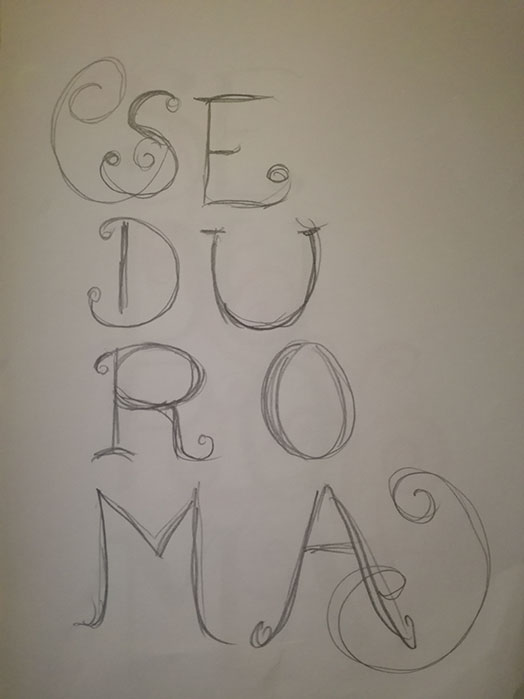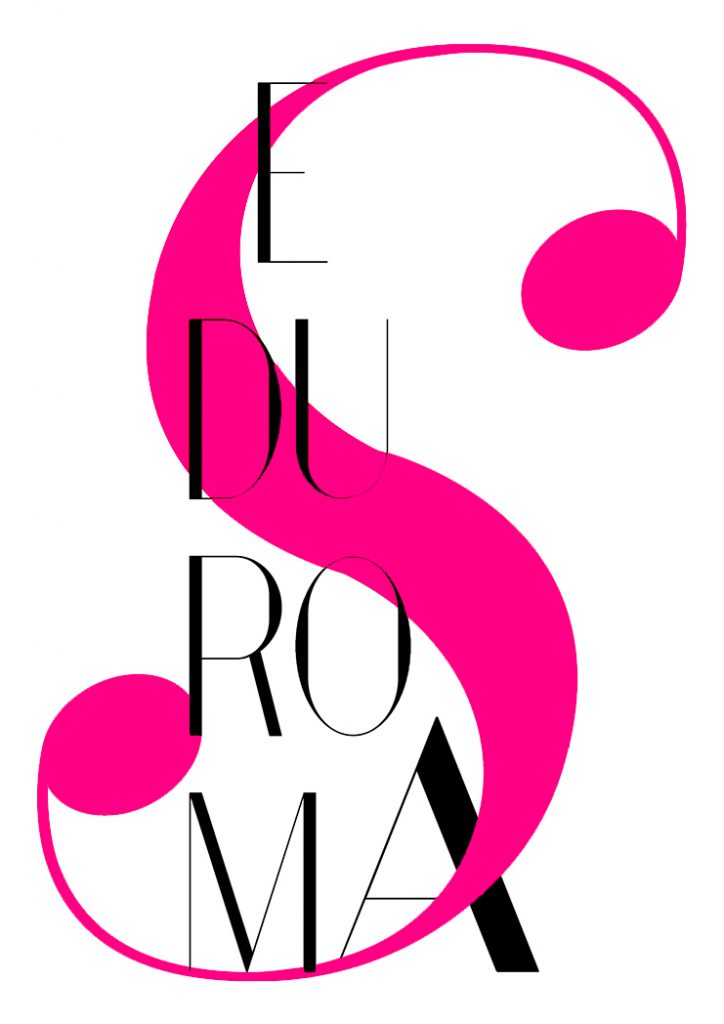 The two words I choose from the list above are disruption and elimination. Here you can see my sketches and my final result.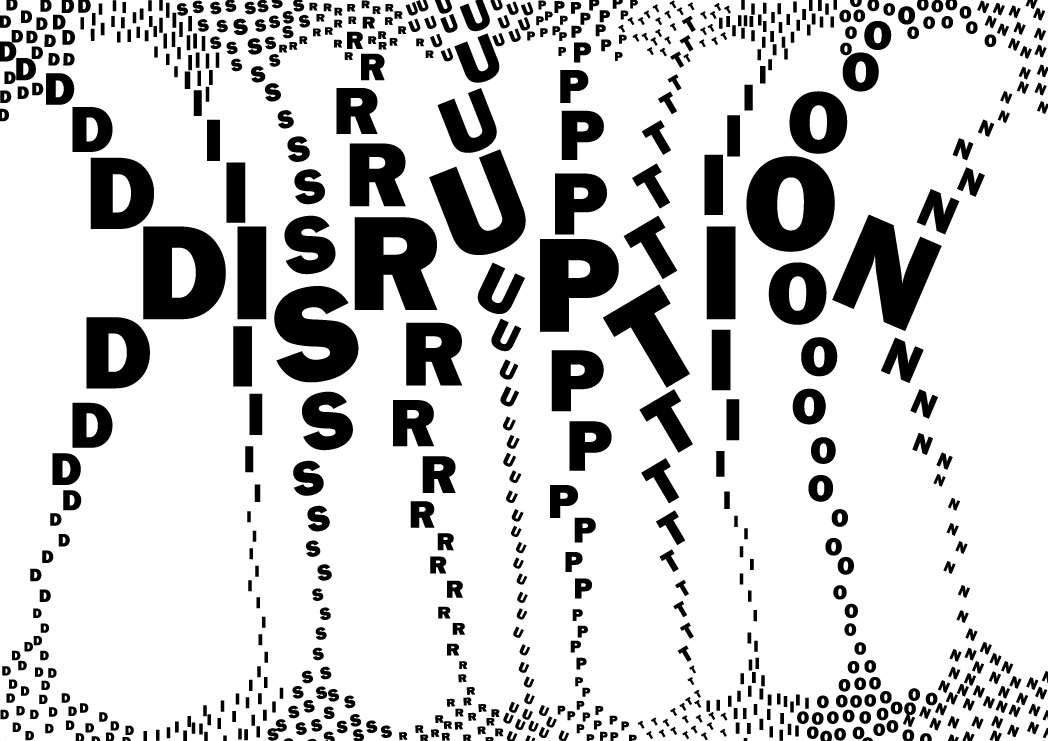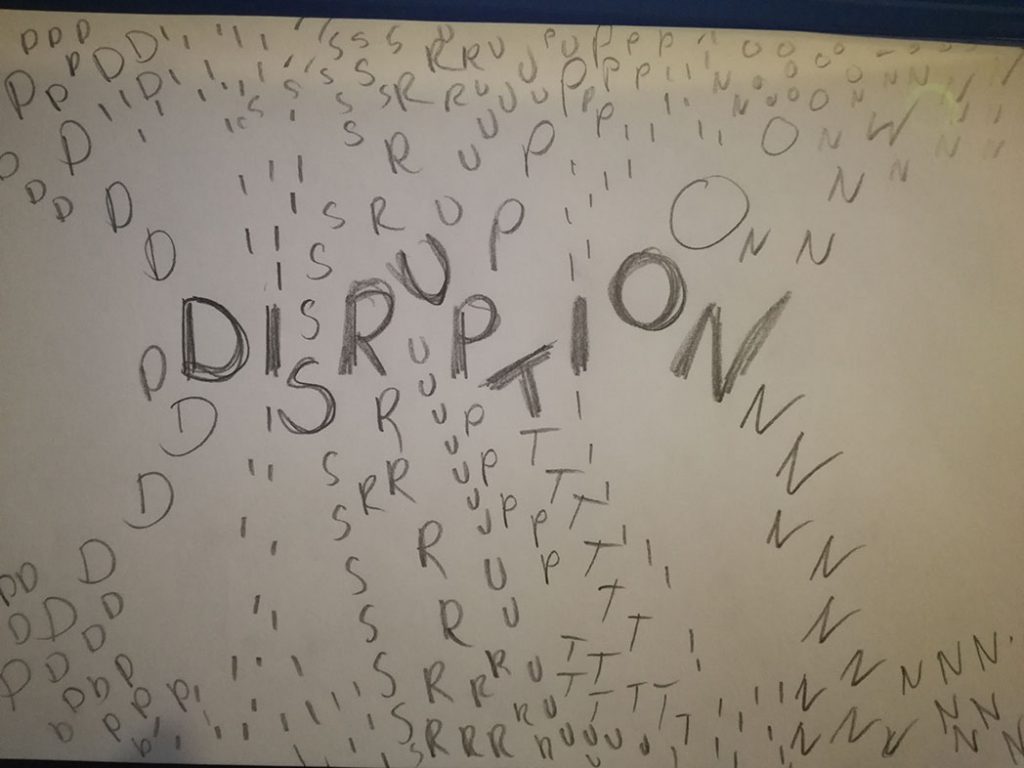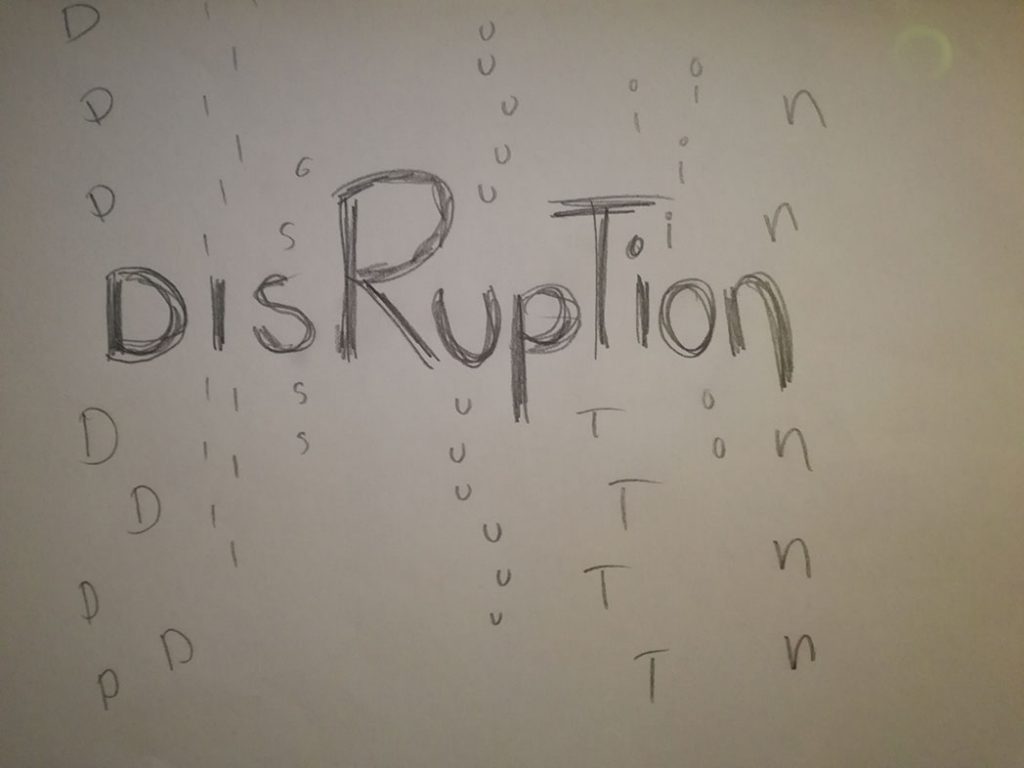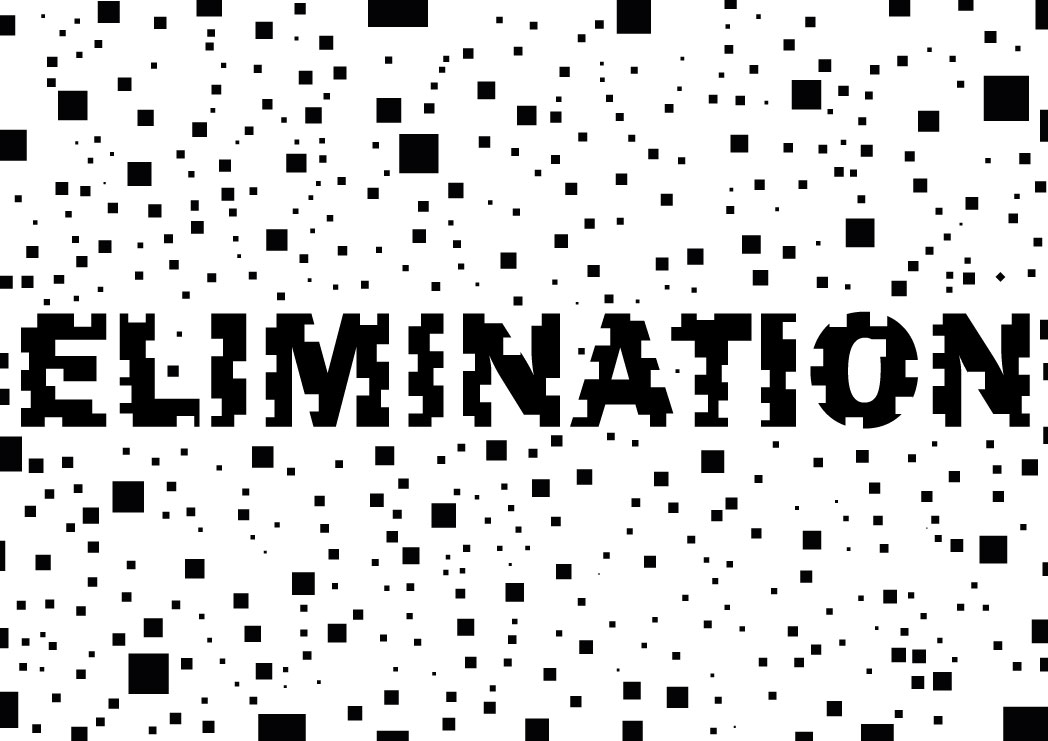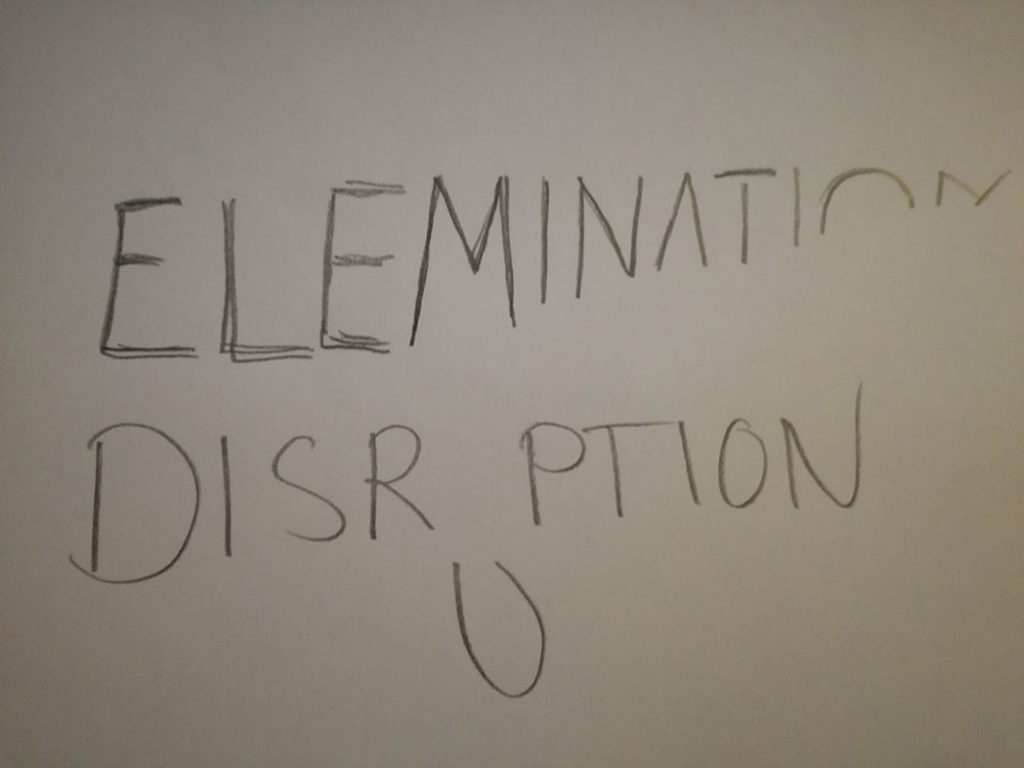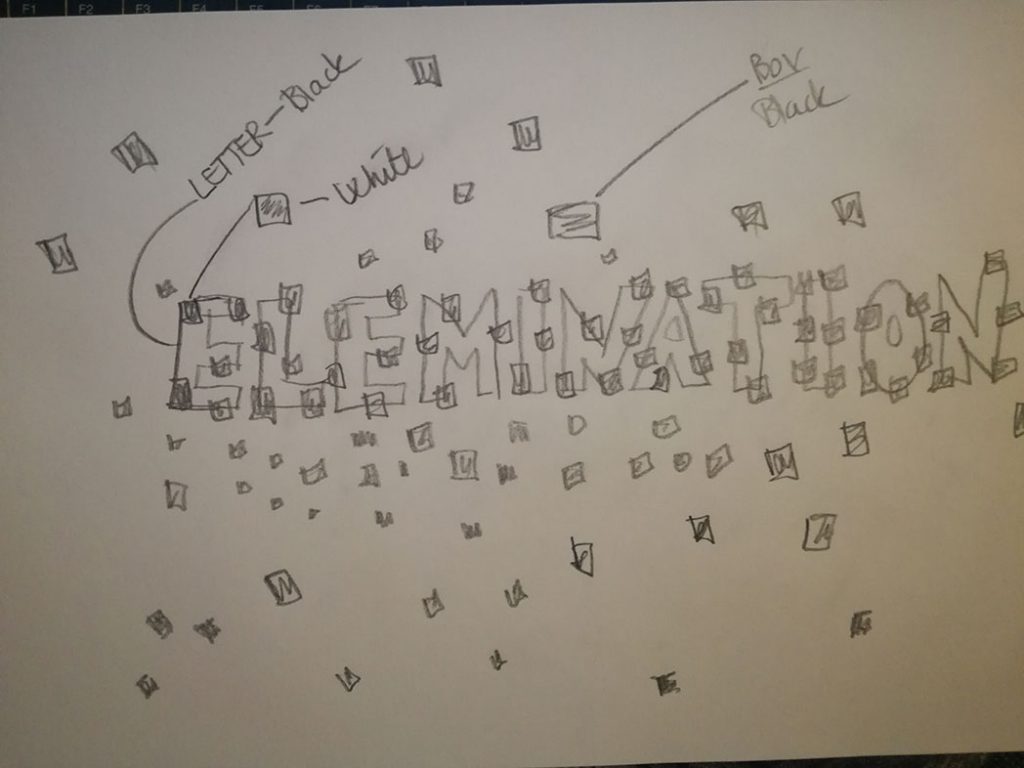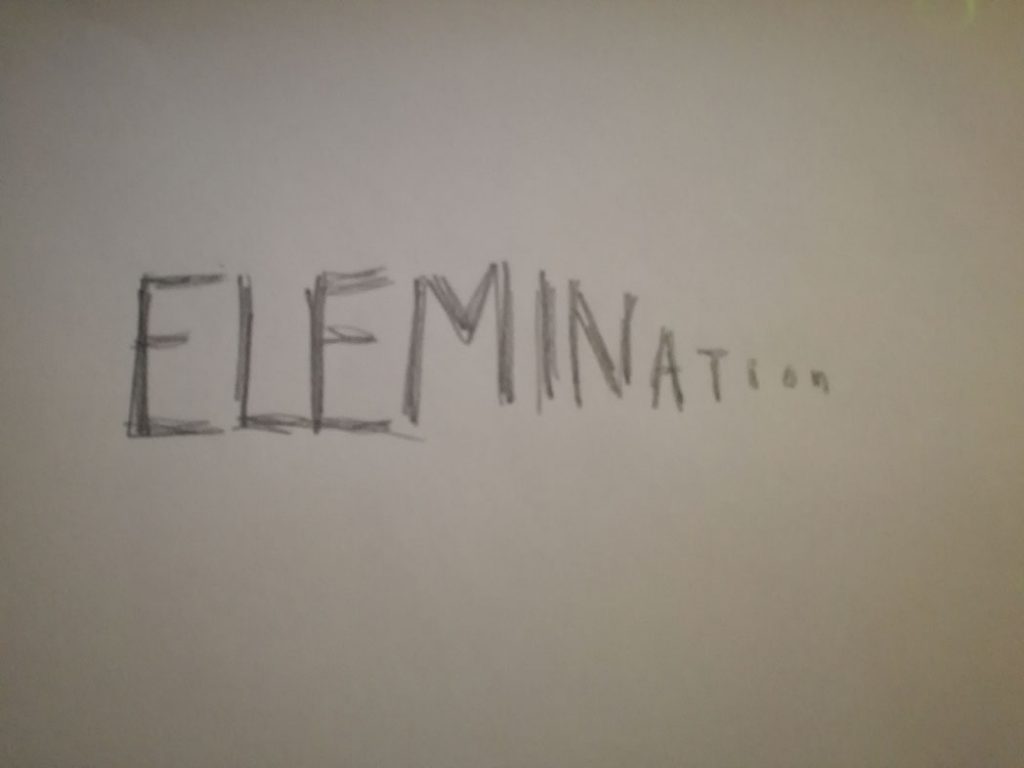 ---