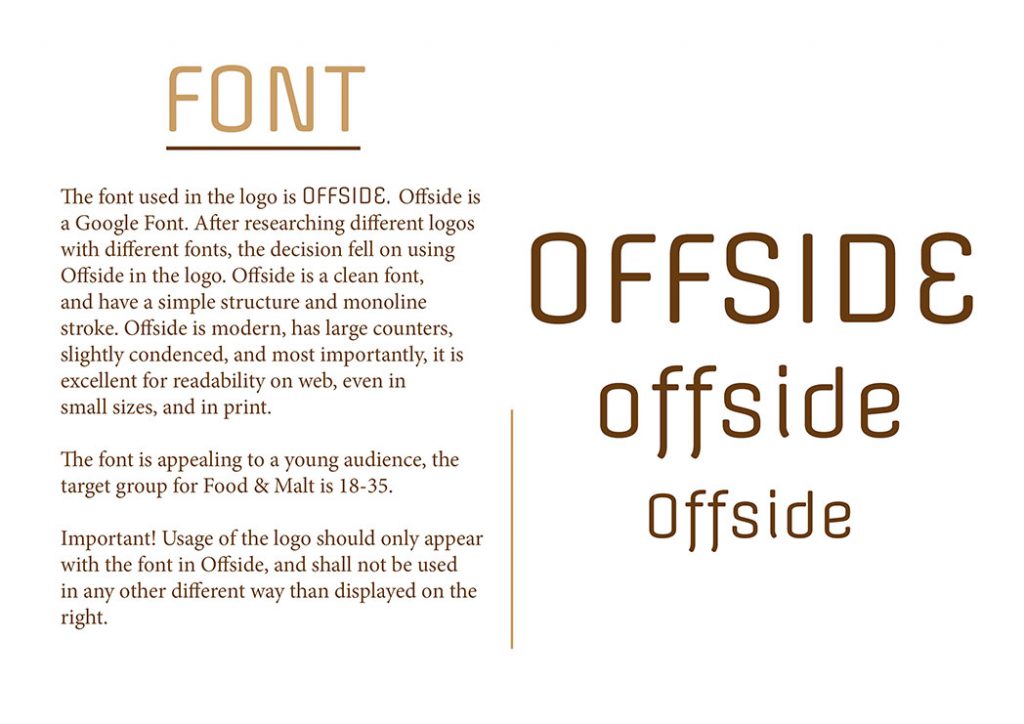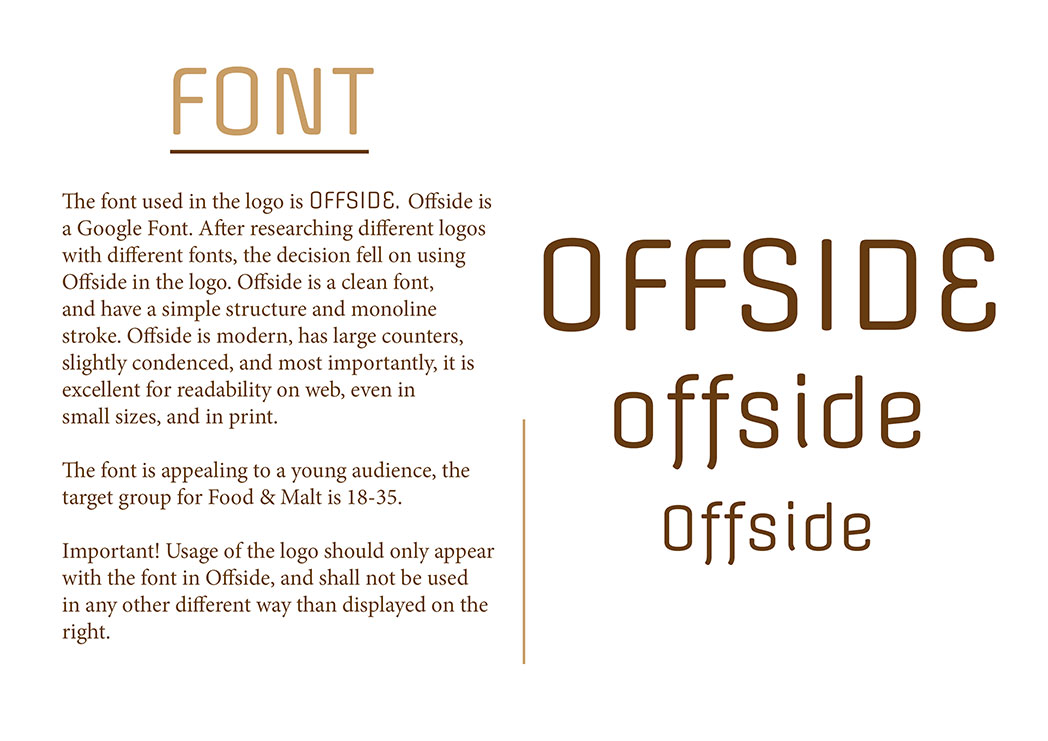 In my previous post MA 02 – Logo – Part 1 I showed you some of my sketches and some of my dismissed logos, and here you have my finished result: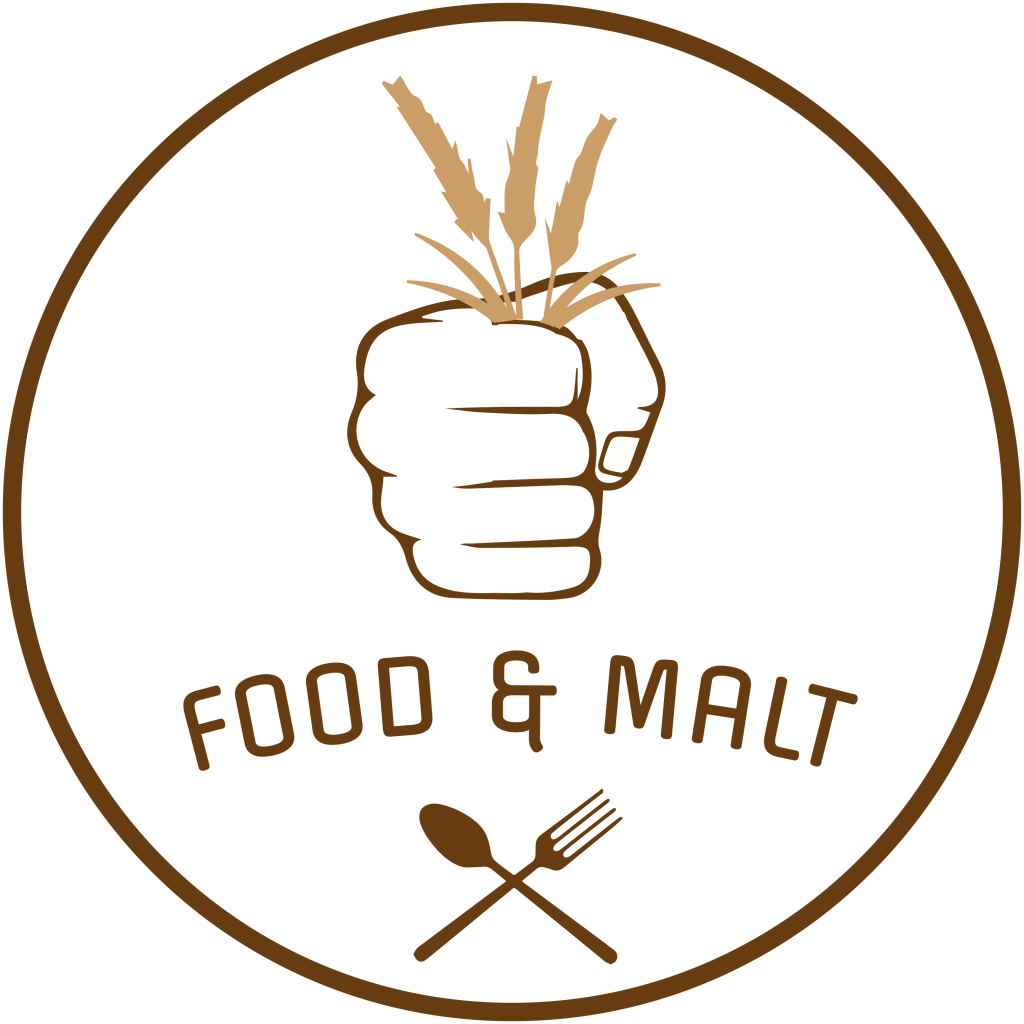 I choose this logo because of it's simplicity, I think it matches the target group of Food & Malt. I tried to make the logo unique, so it is easy to remember, easy to understand, and easy to read, and still look cool and hipster-like. Also, the importance of making a logo that can be used in print and on web without any problems. We learned about the difference between CMYK and RGB this week in our weekly lesson, and I tried to have that in mind when I worked on the logo in Illustrator. For those who don't know the difference between CMYK and RGB, here you have a short version:
CMYK:
CMYK consists of four different colors: Cyan, Magenta, Yellow and Black. It is used in print, and colors are made by mixing percentages of these four colors.
RGB:
RGB consist of three colors: Red, Green and Blue. They are used on the web, colors are mixed by values from 0 to 255, or in hexadecimal format, i.e. red is #ff0000, or grey #808080.
There is so much I could write about color use, but I will do that in my next blogpost, this will be all about color theory. But for this logo, we had to make the logo in RGB, CMYK and black and white. When you make a logo in these formats, you will notice a slight difference in the colors, this is really important to remember when you are making a logo. You have to be aware of that, and choose the right color mode for your design, according to which project you are working on, whether it is a CD cover, book cover, brochure, logos, web etc. My reasons for choosing a natural color palette you can see here in these extractions from my profile manual.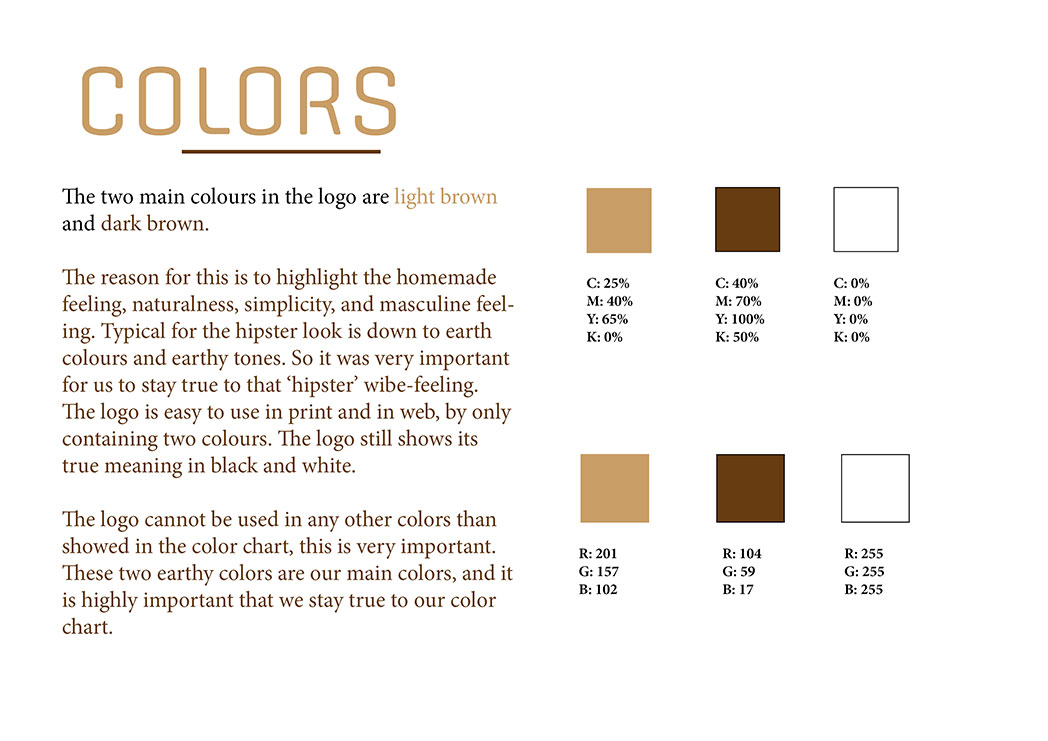 I choose the punching hand and malt in the logo to make it recognizable, to signalize a statement of real food for real people. The fork and the spoon make it clear that the sign/logo is all about food, no chance of mistaken that.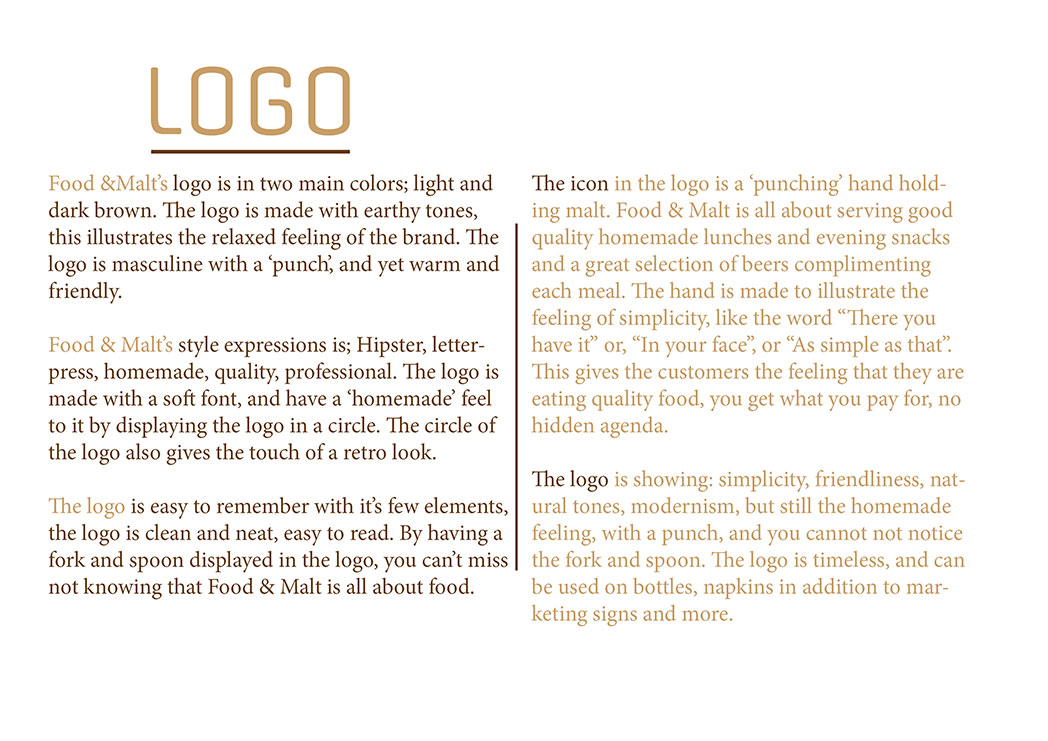 The font of the logo I find very important, it is sooo important that it is easy to perceive, nice to look at, and it has to be timeless. The logo can and will be used on the web and in print, so it is important that the logo can function as a tiny small logo, and big as in a newspaper or shop sign.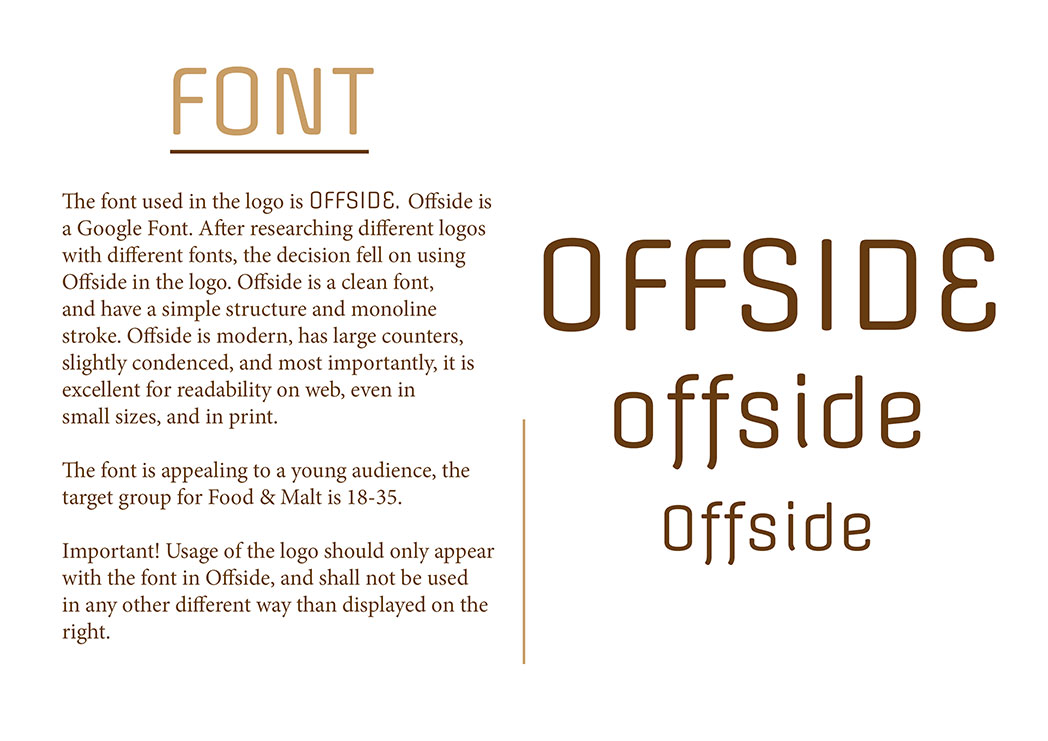 I can't wait to learn more, and to show you my progress further on, and thank you for reading, hope you will stay tuned in on my journey! 🙂
---