Learning Activity – Colour Theory – Part 2

In our second task this week we had to make use of Adobe Color and develop four different colour schemes. we must hand in screen shots of our schemes made with Adobe Color, formaly known as Kulor. Link to Adobe Color: Adobe Color:
Monochromatic
Complementary
Triadic
Analogous
What is Adobe Color used for? It is used by designers to match colors, as simple as that. And you can create your own color palettes, uplowd your own photos and define your color palette from your photos. You can download other peoples color palettes, you can comment, get inspiration, have much fun with colors.
Here you have my four screenshots that I have made and saved in Adobe Color.
Monochromatic: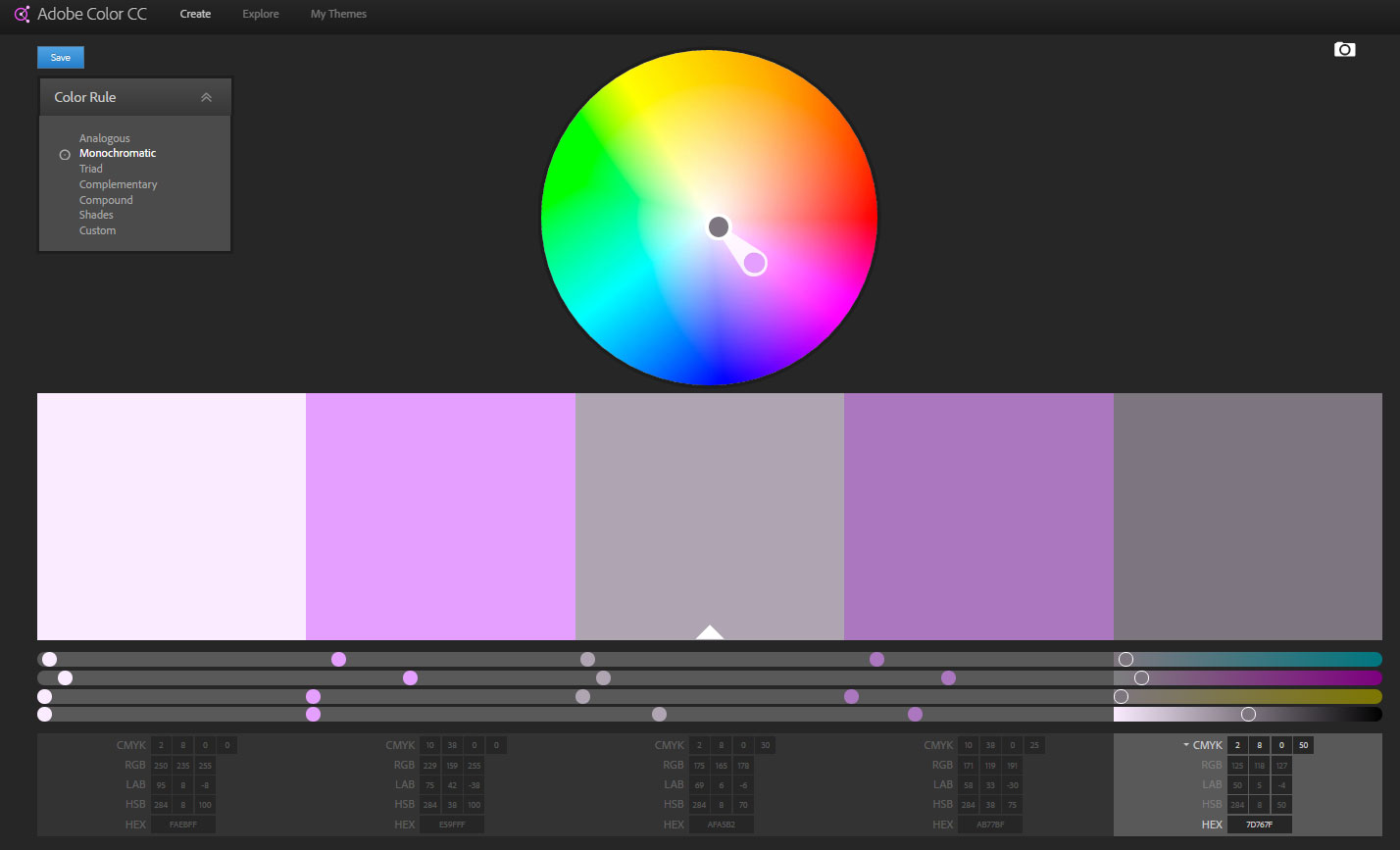 COMPLEMANTARY: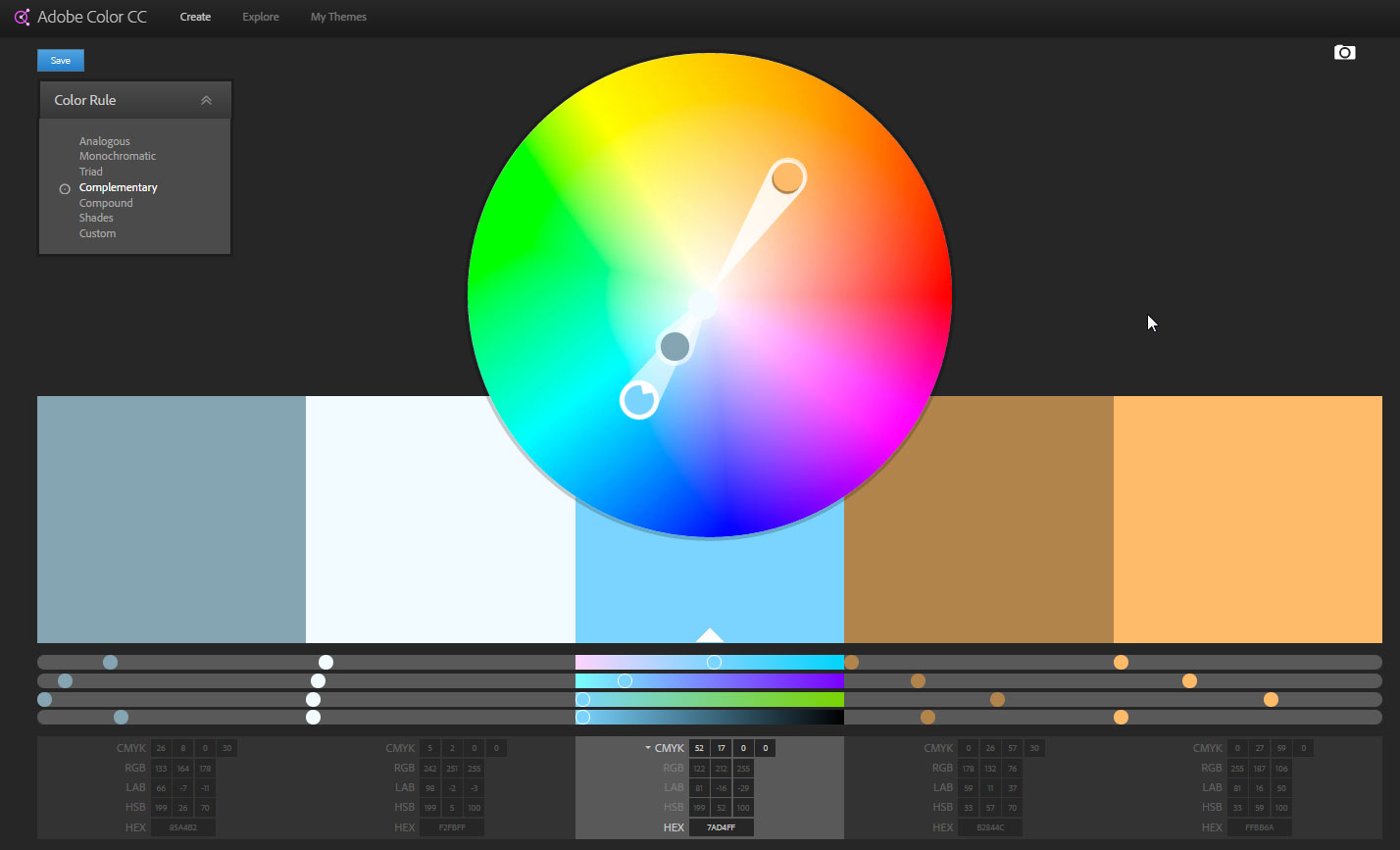 TRIADIC: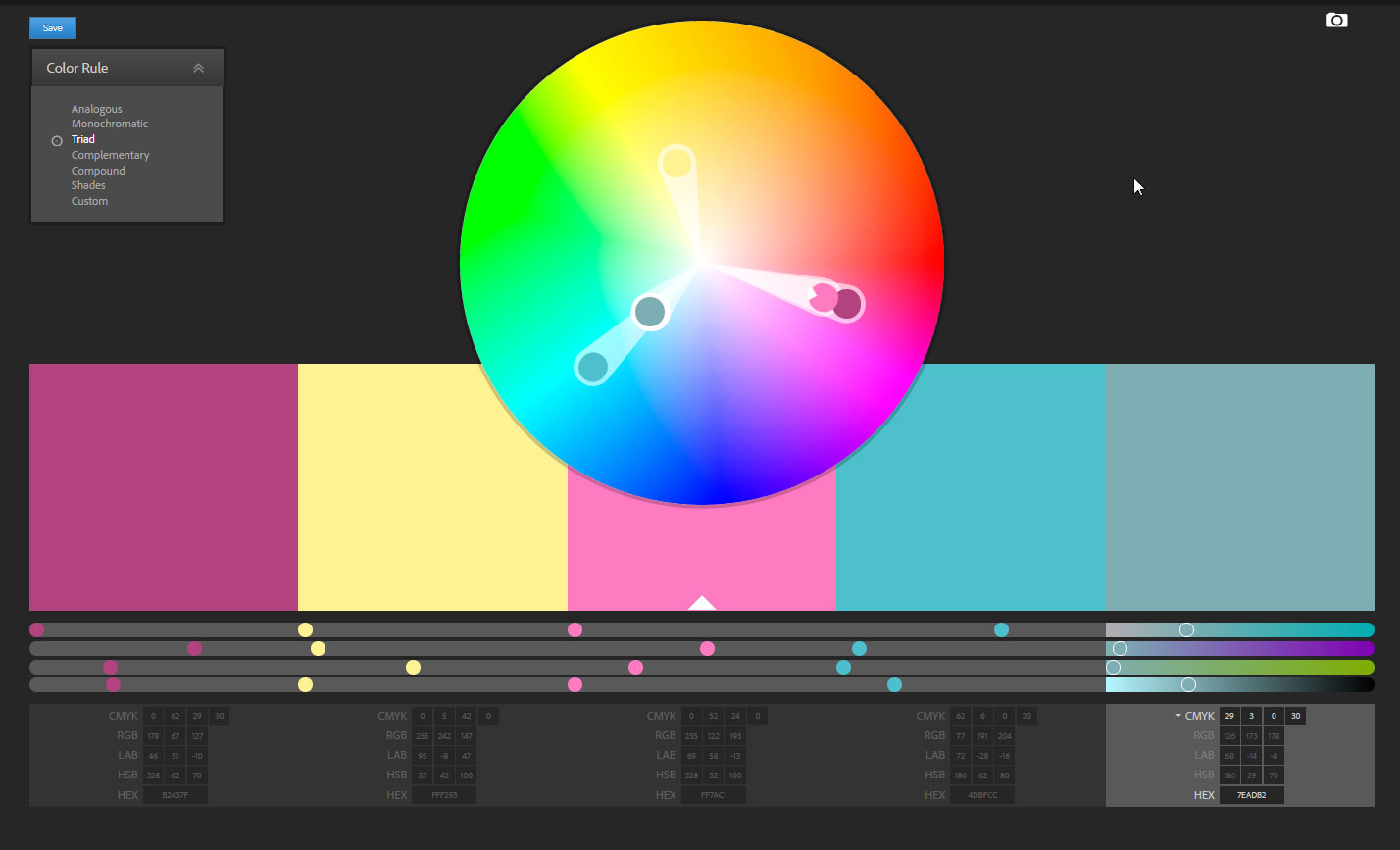 ANALOGOUS: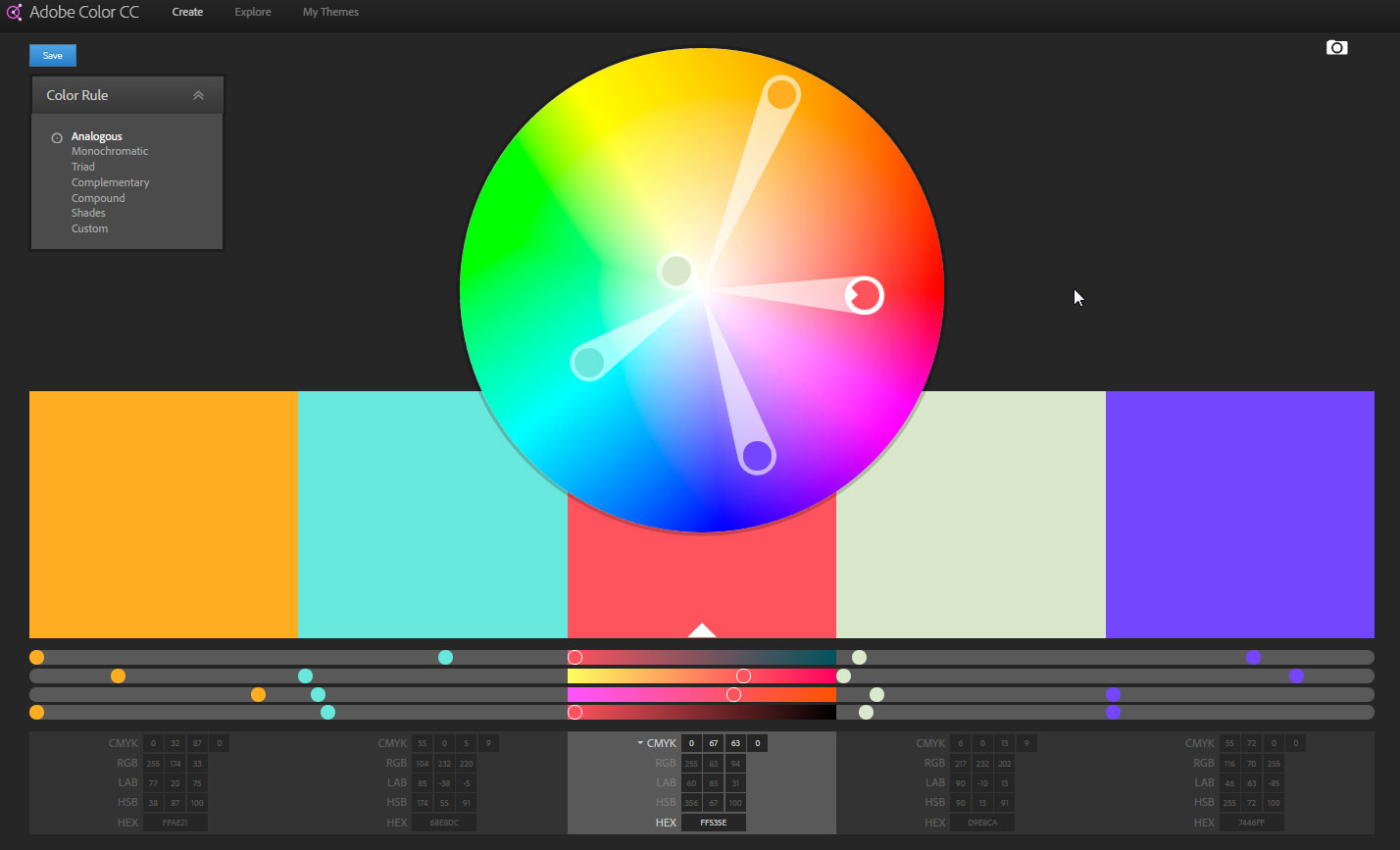 ---