Print preperation – 20-page magazine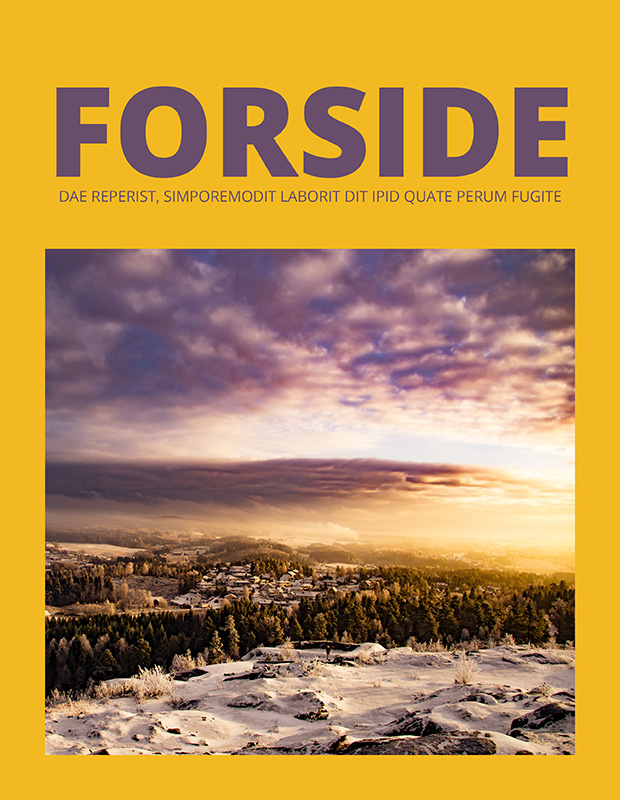 Research, written and practical assignment (problem solving)
Design a simple dummy 20-page magazine style brochure combining dynamic typography and photography. You can use placeholder text for body copy. For your magazine, use a spot varnish for the cover and design it using two spot colours.
Make use of your checklist that you designed and prepare the file for print.
Decide what paper weight and type you will use.
Decide what type of binding you will use, for example, saddle stich, perfect bind, etc. (See the printing terms link.)
Submit the print-ready file packaged from InDesign as well as a print-ready PDF.
Make sure to include the instructions (like spot varnish, paper choice and binding) in the file.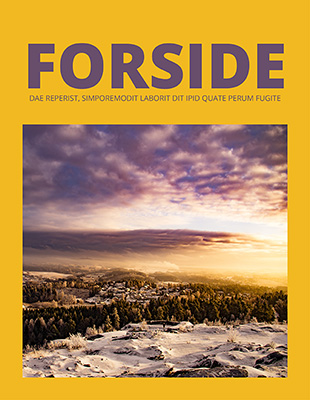 I am using native psd-files for my images, this makes the package file close to 1gig large. I have therefore zipped the file, and this file can be downloaded here. My blog only alowes me to upload maximum 96mb. So I am aproximately 800mb short of upload space haha. 😉 But here you have it! 😀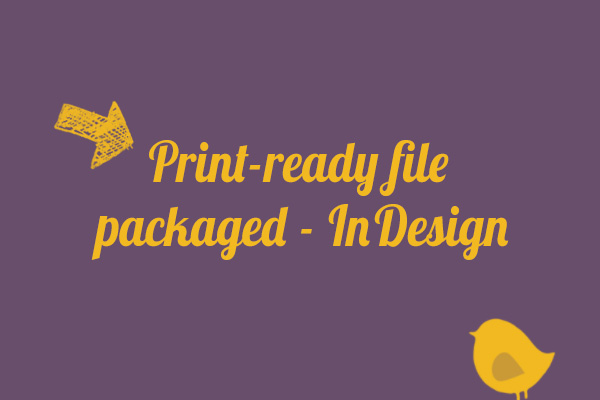 Here you have my print instructions for this task. I have 2 spot colors and varnish on my cover. See more details in the instructions. The printer conected to this system is a standard office laser printer, and that is the reason for the composite RGB detail.
Print instructions:
ADOBE INDESIGN PRINTING INSTRUCTIONS FOR SERVICE PROVIDER REPORT
PUBLICATION NAME: 20sider_torilsoerlie_riktig_14nov.indd
PACKAGE DATE: 11/14/2016 11:10 PM
Creation Date: 11/14/2016
Modification Date: 11/14/2016
CONTACT INFORMATION
Company Name: Noroff Student
Contact: Toril Sørlie
Address:
Lorem ipsum
Phone:
Fax:
Email: lorem@ipsum.no
SPECIAL INSTRUCTIONS AND OTHER NOTES
Binding: Saddle stitch
Spot varnish on cover – 2 spot colors on cover and backcover
Cover: Coated – 180 GSM
Paper inner magazine: 90 GSM
External Plug-ins 0
Non Opaque Objects :None
FONTS
7 Fonts Used; 0 Missing, 0 Embedded, 0 Incomplete, 0 Protected
Fonts Packaged
– Name: AGaramondPro-BoldItalic; Type: OpenType Type 1, Status: OK
– Name: AGaramondPro-Regular; Type: OpenType Type 1, Status: OK
– Name: MinionPro-BoldIt; Type: OpenType Type 1, Status: OK
– Name: MinionPro-It; Type: OpenType Type 1, Status: OK
– Name: MinionPro-Regular; Type: OpenType Type 1, Status: OK
– Name: OpenSans; Type: OpenType TrueType, Status: OK
– Name: OpenSans-Extrabold; Type: OpenType TrueType, Status: OK
COLOURS AND INKS
4 Process Inks; 2 Spot Inks
– Name and Type: Process Cyan; Angle: 0,000; Lines/Inch: 0,000
– Name and Type: Process Magenta; Angle: 0,000; Lines/Inch: 0,000
– Name and Type: Process Yellow; Angle: 0,000; Lines/Inch: 0,000
– Name and Type: Process Black; Angle: 0,000; Lines/Inch: 0,000
– Name and Type: spot cover and back background; Angle: 0,000; Lines/Inch: 0,000
– Name and Type: spot cover and back color; Angle: 0,000; Lines/Inch: 0,000
LINKS AND IMAGES
(Missing & Embedded Links Only)
Links and Images: 14 Links Found; 0 Modified, 0 Missing 0 Inaccessible
Images: 0 Embedded, 0 use RGB colour space
PRINT SETTINGS
PPD: N/A, …………..
Printing To: Printer
Number of Copies: 1
Reader Spreads: No
Even/Odd Pages: Both
Pages: All
Proof: No
Tiling: None
Scale: 100%, 100%
Page Position: Upper Left
Print Layers: Visible & Printable Layers
Printer's Marks: None
Bleed: 0 in, 0 in, 0 in, 0 in
Colour: Composite RGB
Trapping Mode: None
Send Image Data: Optimised Subsampling
OPI/DCS Image Replacement: No
Page Size: Custom: 8,375 in x 10,875 in
Paper Dimensions: 8,2677 in x 11,6929 in
Orientation: Portrait
Negative: No
Flip Mode: Off
FILE PACKAGE LIST
1. 20sider_torilsoerlie_riktig_14nov.indd; type: Adobe InDesign publication; size: 4484K
2. 20sider_torilsoerlie_riktig_14nov.idml; type: InDesign Mark-up Document; size: 146K
3. 20sider_torilsoerlie_riktig_14nov.pdf; type: Adobe Acrobat Document; size: 50491K
4. AGaramondPro-BoldItalic.otf; type: Font file; size: 76K
5. AGaramondPro-Regular.otf; type: Font file; size: 125K
6. MinionPro-BoldIt.otf; type: Font file; size: 252K
7. MinionPro-It.otf; type: Font file; size: 253K
8. MinionPro-Regular.otf; type: Font file; size: 213K
9. OpenSans-Regular.ttf; type: Font file; size: 212K
10. OpenSans-ExtraBold.ttf; type: Font file; size: 217K
---