Learning Activity – Create a Wireframe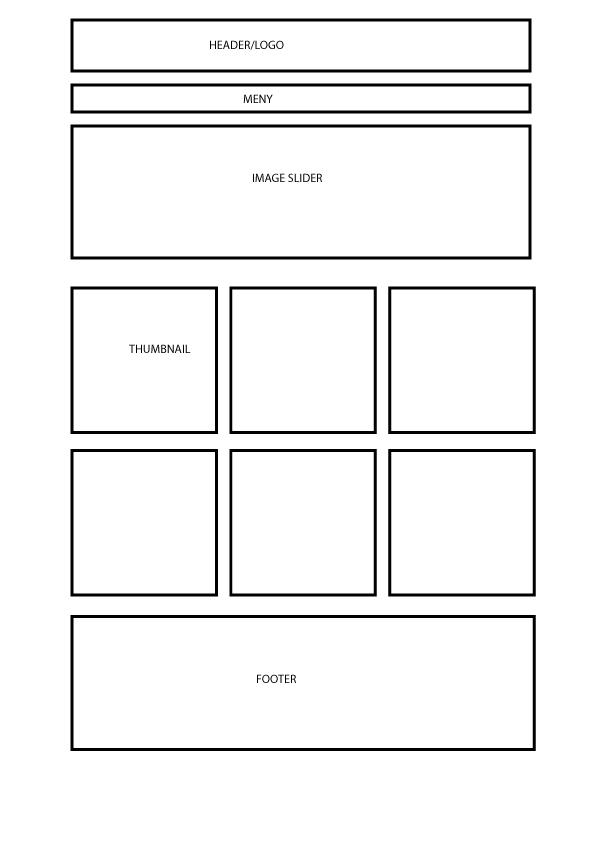 Now it's your turn to create your very own website wireframe.
In the last assignment, you had to come up with a list of 10 questions for a briefing form. I would like you to now fill in this briefing form, take the answers and create a wireframe for the site.
This wireframe do not have to be a wireframe for your current Mandatory Assignment (Product Website) it's purely for you to practice your skills.
You can choose if you want it to be a lo-tech or hi-tech architecture. Regardless of which method you choose, I would like to see as much detail as possible. Also, please write a short paragraph to explain why you chose the lo-tech or hi-tech option.
Here are my 10 other questions to ask a customer before creating their website:
Will the site have to comply to universal design (universell utforming)?
Are there any special security needs? Such as SSL, HTTPS etc?
Will the site be hosted internally or externally?
Will there be a third party CMS or blog or commerce?
Mobile first? (The use of mobile devices makes many developers develop the sites for mobile functionality first.)
SEO? Is it important to design the site and content with SEO priority. (SEO = Search Engine Optimization)
Do you have a tone and voice guide?
Do you want to integrate social media in your web page?
Do you have any preferred server and database technology?
Does the content require a lot of bandwidth?
Answers:
No, it will not have to comply to universal design.
No there will not be any personal info stored
Externally on One.com
No E-commerce, but maybe a third party blog style portfolio.
No, content is most suitable for desktop viewing, but of course be responsive.
No, this site will be mostly for personal use, SEO is not that important.
Not in writing, but the portfolio will establish a tone.
Yes there will be links to social media
The site will be built on php and mysql
No, there will be no streaming audio or video.
I have shosen to use a low tech architecture, as this will be a basic and clean design, without to many elements.
FRONT PAGE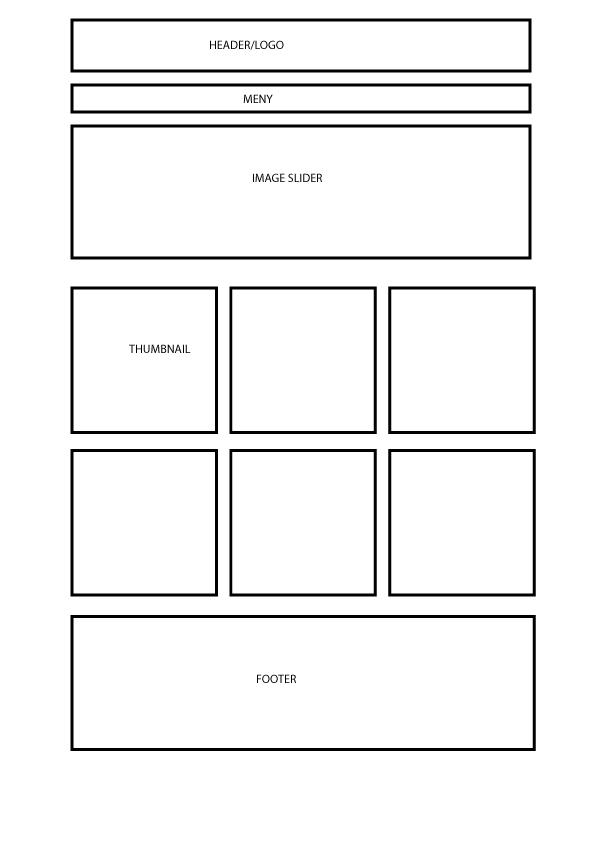 STATIC PAGE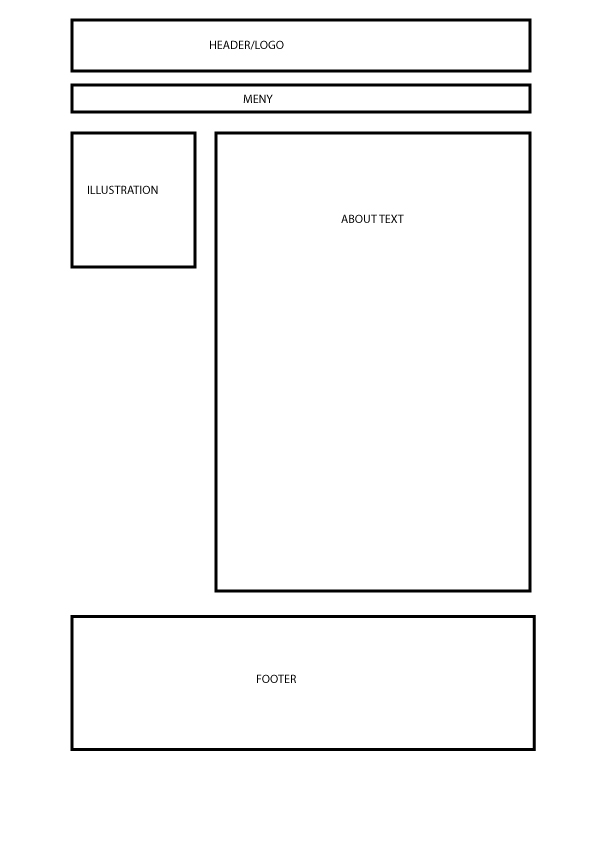 IMAGE CATEGORY CONTENT VIEW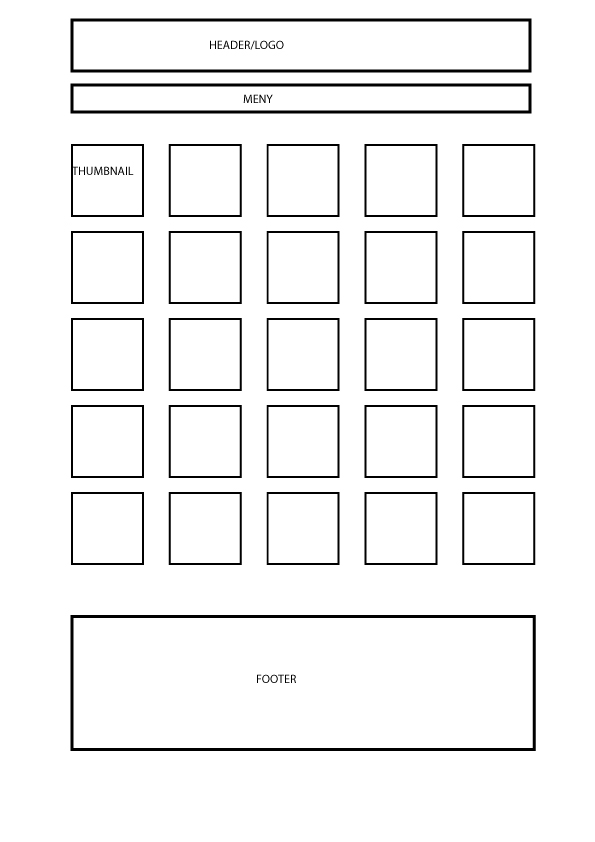 FULL SIZE IMAGE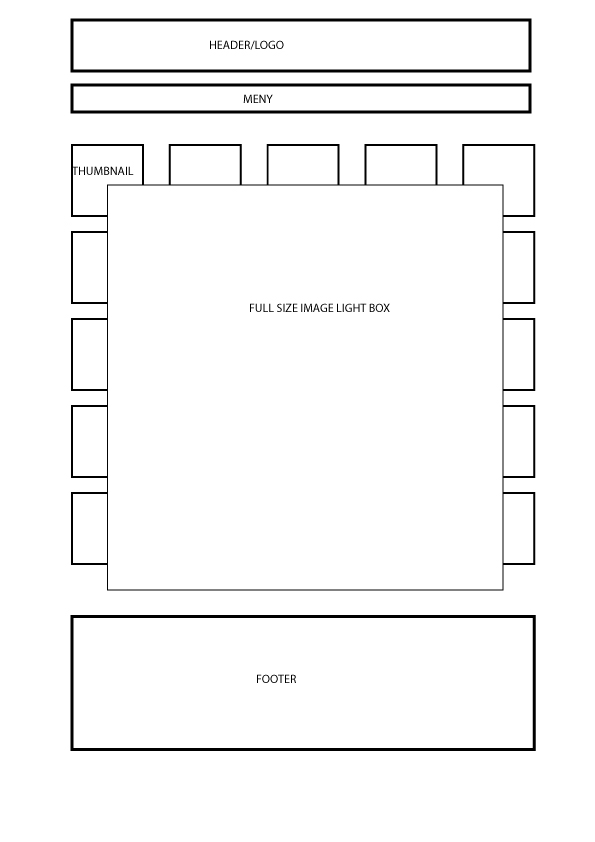 ---