Learning Activity – A personal survey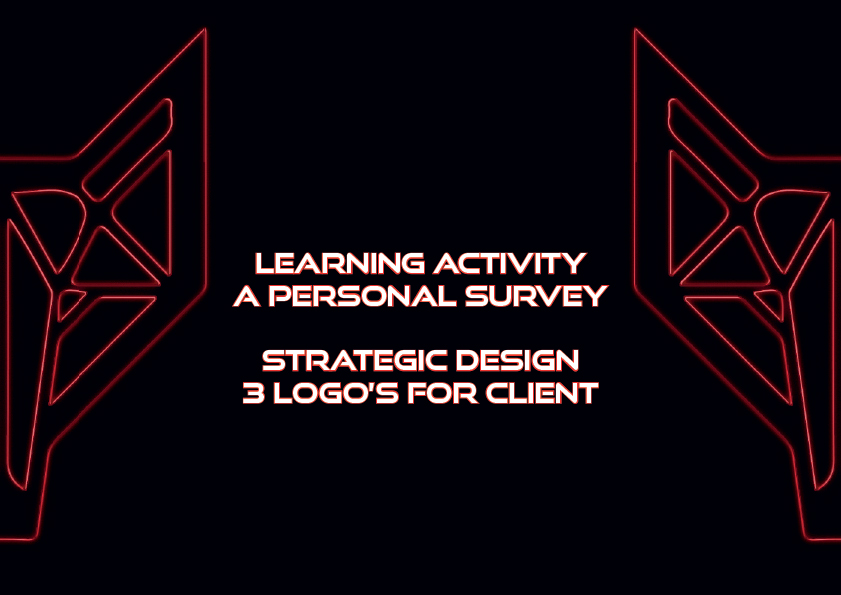 Learning Activity – A personal survey
A personal survey (1 day)
Having read the basics of surveys in detail, choose someone you know (other than yourself) and create a logo for that person according to the two steps below. The person may be a family member, a friend, a fellow student, a celebrity or anyone you could physically interview and who would be able to participate in your interview.
Step 1
Look at the Core Interview Questions on page 103 and conduct an interview with your chosen individual. Make sure that you get the data on what the person's persona is: Who are they? What are their personal goals? How do they define success? Etc.
Step 2
Now use this person's name to create a logo for him/her. Remember to keep the previous criteria and guidelines we've covered on logos in mind. For the purposes of this assignment, you should create three logo options (of which at least one should be in full colour). There are no restrictions such as type-only, etc. so be creative! It is important, though, to treat this as a professional logo execution, which the "client" may wish to use in his/her own capacity.
Step 3
Publish the answers/data from your survey as well as a rationale (a document in which you explain and interpret your ideas) for your logos, based on this research. Also hand in the three options of the logos as PDFs and tell me which one is your favourite, as well as which one your client preferred.
Due dates
All assignments must be uploaded onto your WordPress blog by the end of the third week of Strategic Design, week 13. (The final deadline is Sunday at midnight.)
Resources and equipment for this week's learning activities
Lynda course on Successful Branding by Lorrie Thomas Ross (covered in previous lesson).
Lynda course on Troika's ABC Brand Campaign – Start to Finish, by Troika Designs.
Designing Brand Identity by Wheeler, A.
Branding, Vaid, H.
Toothpicks and Logos, Heskett, J.
Encyclopaedia of Brands and Branding in South Africa 2006 by Affinity Advertising and Publishing.
Adobe Photoshop
Adobe InDesign
1:
Interview Frode Ludvigsen
What business are you in?
Electronic music production
---
What is your mission? What are your three most important goals?
Releasing selfproduced electronic music, and signing other artist to the label. THe most important goals are; having the music distributed on a major label, getting recognitions as a composer and artist, and to able to make a living out of music production.
---
Why was this company created?
To have total control over creative process, production and royalities.
---
Describe your products or services.
The product is self-composed electronic music. And occacionaly mixing music for other bands and musicians.
---
Prioritize your stakeholders in order of importance. How do you want to be perceived by each audience?
The ones I want to take an interest in my work, would first of all be the listeners who are my "customers" I want them to feel that I make something that "speaks" to them when they listen to what I do. I want them to see me as a serious musician, that's good at what I do. And then I want other musicians to recognize me, and want to work and collaborate with me. I don't necceraily see other musicians and competitors, but rather colleagues that I would want to work with. And of course the music press – for them to take me seriously, and get good reviews whenever I release something.
---
What is your competitive advantage? Why do your customers choose your product or service? What do you do better than anyone else?
My kind of electronic music is for a more adult audience, not dancefloor hits. I feel that there is a gap in this market. And that is also why I believe that my customers will buy this music. I am not sure, but I believe that I create music that is more suitable for this markets, than a lot of other electronic musicians today.
---
Who is your competition? Is there a competior that you admire most? If so, why?
Geographically, Röyksopp and Biosphere would be two competitors I highly admire. Röyksopp do make an excellent blend of both radio- and MTv-friendly music, and more downtempo stuff. Biosphere on the other hand is not that at all, but do compose some beautiful ambient electronic soundscapes. The quality of their soundmixes and craftmanship is excellent, and something I strive to acheive. There is a larger scene for my kind of music Europe, with names like Tangerine Dream, Code Elektro, Depeche Mode, Kraftwerk and Jean Michel Jarre – all acts that I let myself be ifluenced by.
---
How do you market your product and services?
Not much at all really. Social media is so far the only marketing channel being used.. Instagram and Facebook in addition to my website, www.smellfox.com
---
What are the trends and changes that affect your industry?
Trends in music are constantly changing. But followers in the electronic music scene, expecially the sub-scenes, tends to be very loyal to "their" music. With every cheange in style, bands come and go, but a few of them remains through all the changes, like the ones mentioned above and others. But still – trends defientely affects this industry. At the beginnig, analog sounds was the standard, then came the 80s and 90s and digital sounds was what hot. Today the analog sound is making it's way back – also seen in the growing interest for vinyl records.
Technology is another thing that affects the music making industry. Today – everybody with a computer can make music that sounds – ok. In the late 70s when electronic music started to emerge, you could see huge walls of electronic equipment needed to produce the sounds.. As technology has advanced, the gear has become smaller and smaller in size, making it easier to set up and use, and cheaper to buy. You can without problem produce a whole album in your bedroom, without the need for expencive studiotime.
---
Where will you be in five years? In ten years?
Five years from now, I have released a couple of critically acclaimed albums and live shows. In ten years time, we'll be holding stadium concerts with audio and visuals on Jarre's level 😉
---
How do you measure success?
The easy answer is in money. The more people buy your music and come to your show, the more success you might say you have, and the more money you make. At least on live shows and merchandises. But real success to me – would be getting good reviews by authorities in the music business and journalism on what I release. Friends and family tell you what you want to hear to please you, so getting accknowledge by fellow musicians and reviewers would make me feel successful.
---
What values and beliefs unify your employees and drive their performance?
As of today, there are no empolyess, but I do collaborate with other musicians and volcalists. My latest project included a guitarist that comes from the "black metal" scene, but the thing that drives him, and unify us in our collaboration is the same passion for music, and the need to create and perform. Same thing with my vocalist, she has the same need to express and be creative. I could never collaborate with musicians that are purely "technically skilled" – that could play anything you throw at them. I need the ones I work with to share the passion for music and creativity.
---
What are the potential barriers to the success of your product or service?
It is extremely difficult – especially in Norway – to succeed as a musician, or in any form of creative business really. Mostly becuase we are not that many ppl in this country, so the audience and potential sales are quite small. Internatioally the level of artists are so high, that you need something really special to be noticed. In that way, even my age is a barrier for being picked up by a major record label, as they mostly go for young artists that can be shaped to fit into a seeling product.
---
What keeps you up at night?
Whats keeps me up at night, in this matter – could be two things… When working on a project, new ideas can keep me up – the need to try them out instantly and the fear of not remembering them when I wake up. But it can also be the other way – the lack of ideas, when you feel like you're getting nowhere and experience creative dryness. You end up doing the same thing over and over again, hoping that some great idea will suddenly pop up. And then there's of course the fear of that noone wil appreciate your work.
---
Place yourself in the future. If your company could do anything or be anything, what would it be?
My wish for the future, is that my record label could grow into an acclaimed record company, releasing high quality electronic music. It's like – "Motown" became a definition for a whole genre, if you're a jazz musician and released on Blue Note, or on Deustche Grammophone as a classic musician – if you're released and signed with those labels, you are a success.
---
If you could communicate a single message about your company, what would it be?
Creativity and creative freedom first of all.
---
2 : Click the image to see my 3 logos and my favorite one, that I have made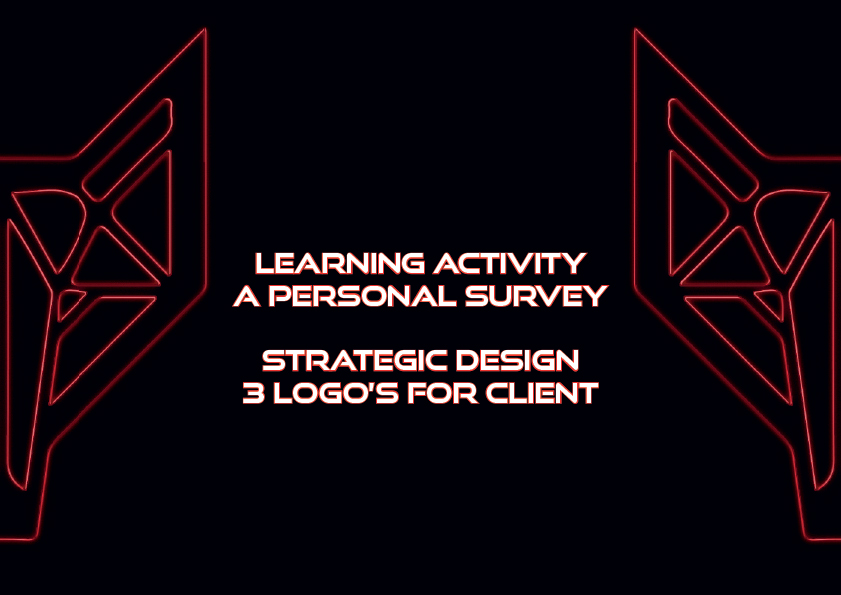 3: Click the image to read the pdf about my ideas for this logo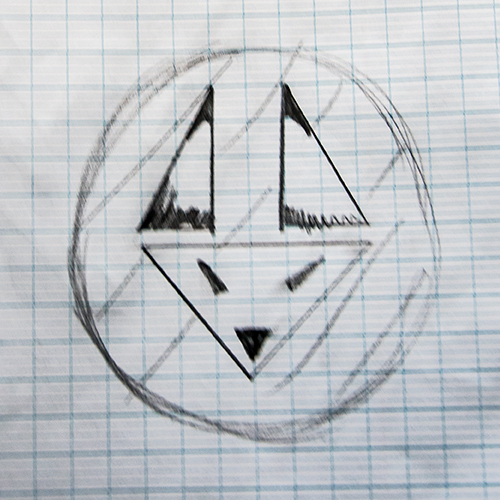 My clients favorite logo: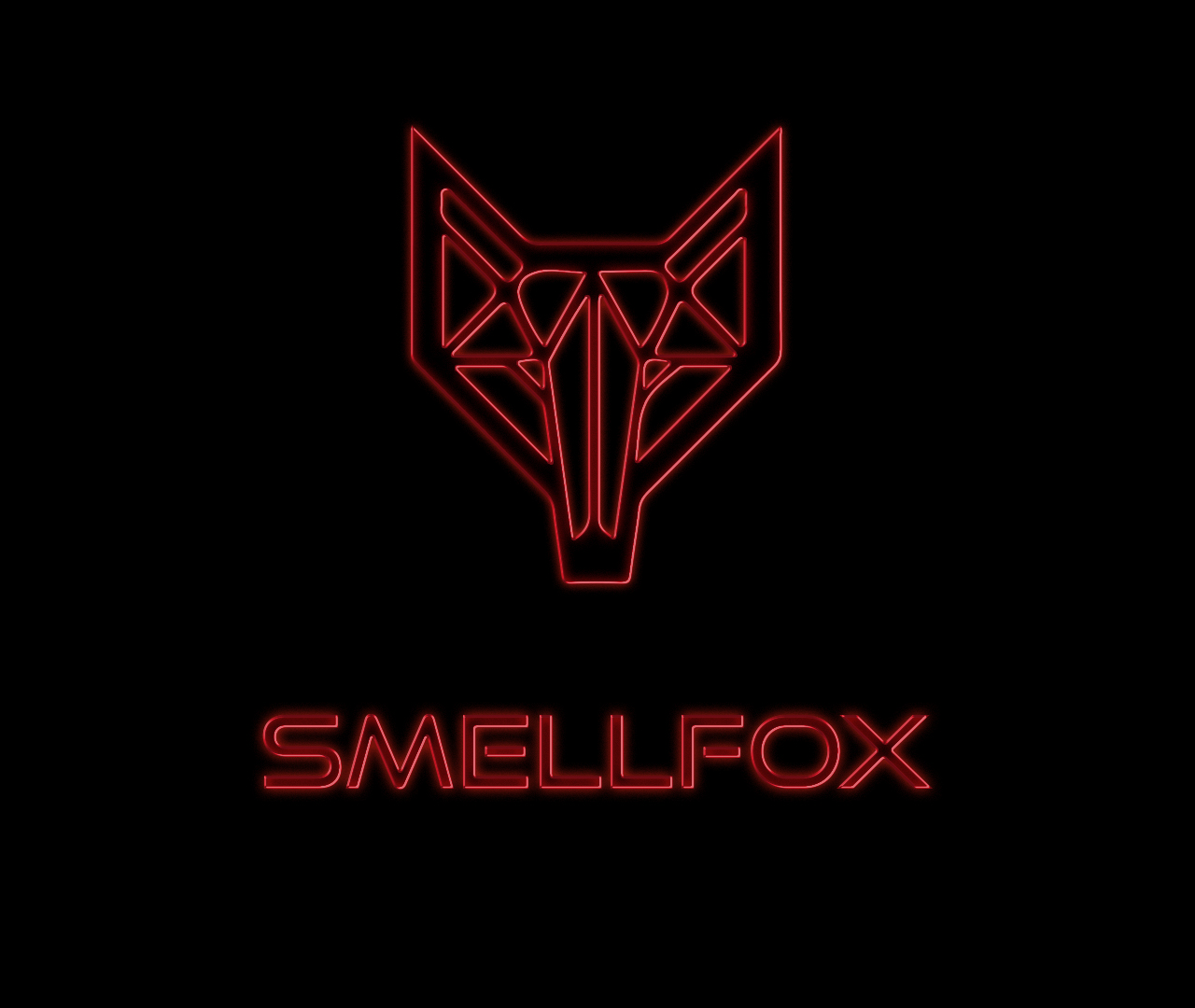 ---