Week 20 – Learning Activity – Workflow and Backup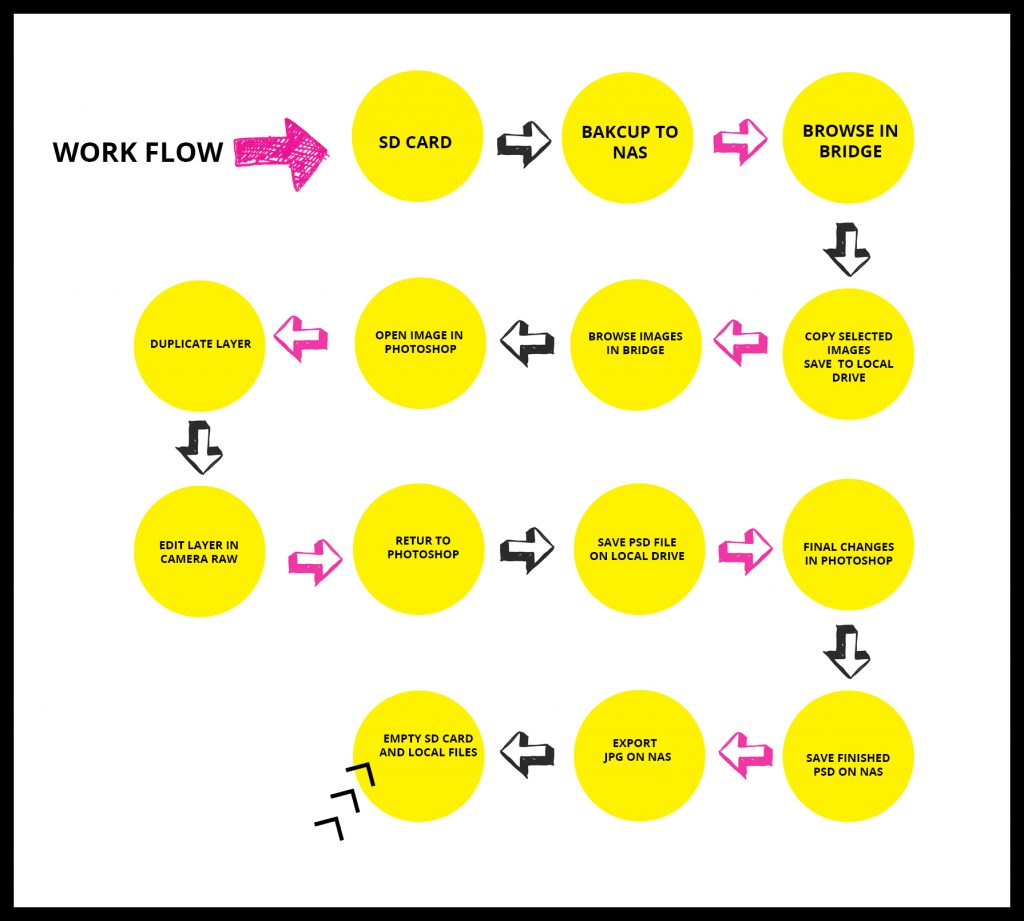 Written assignment (2 hours)
Draw a diagram of your preferred workflow and explain why you take certain steps.
Create a checklist for your workflow.
Take a screenshot of your folder structure.
Explain why creating backups are so important.
Due dates
This Learning Activity must be published on your WordPress blog by the end of the week before Sunday midnight.
Please note
You must complete 80% of the Learning Activities in order to pass this course.
Resources and equipment
Pen, paper and scanner
Word processor of your choice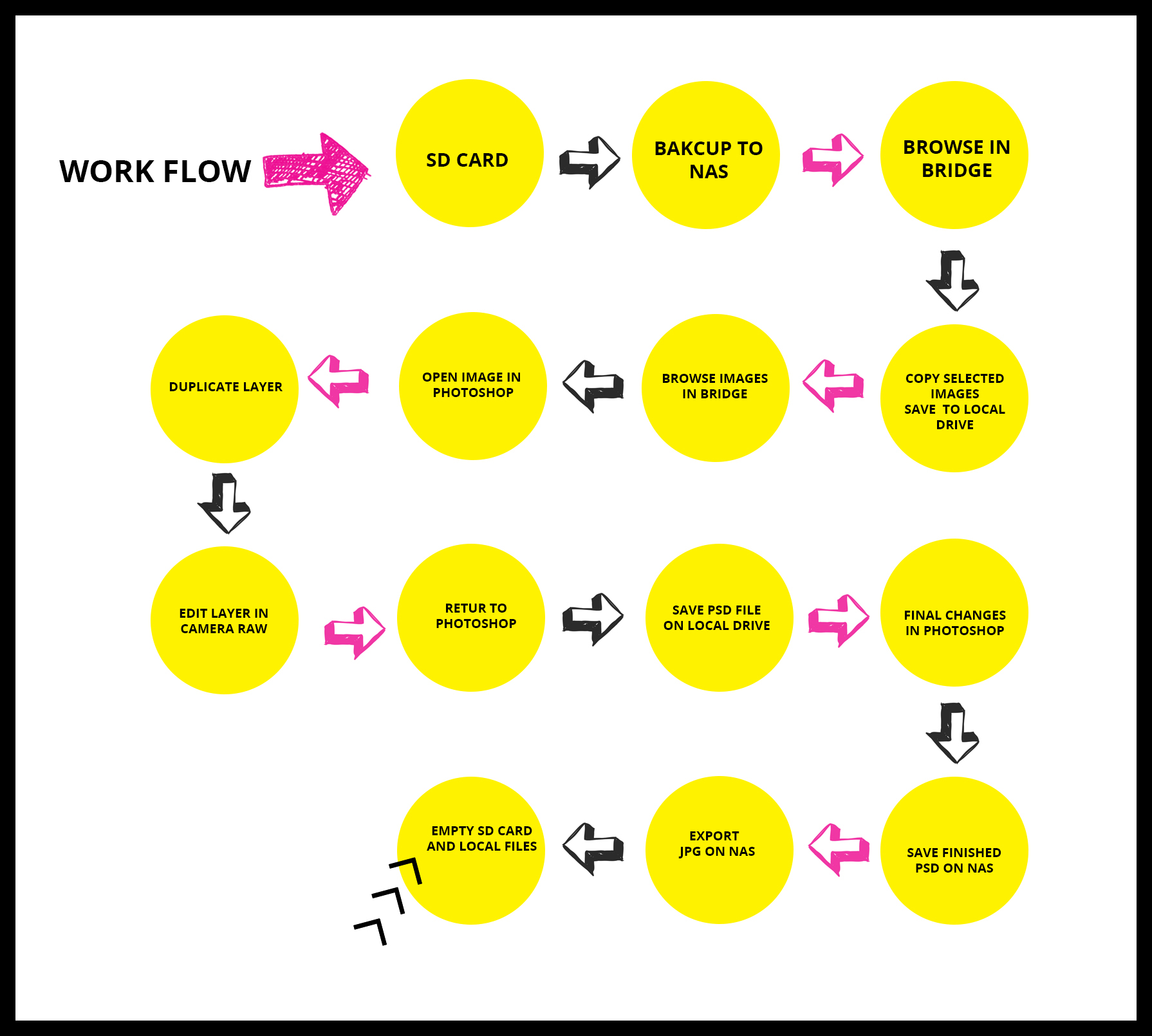 ---
CHEKCLIST PHOTO EDITING
Backup SD Card to NAS
Copy selected images to local drive
Browse in Bridge – Open images in PhotoShop
Duplicate original layer
Edit layer copy in Camera Raw
Save PSD locally
Make edits in Photo Shop
Save final image on NAS
Export JPG to NAS
Empty SD Card and local temporary files
Of course – I ALWAYS SAVE BETWEEN THE WORKFLOW – CTRL+S is a fast way and good to have worked in your fingers.
---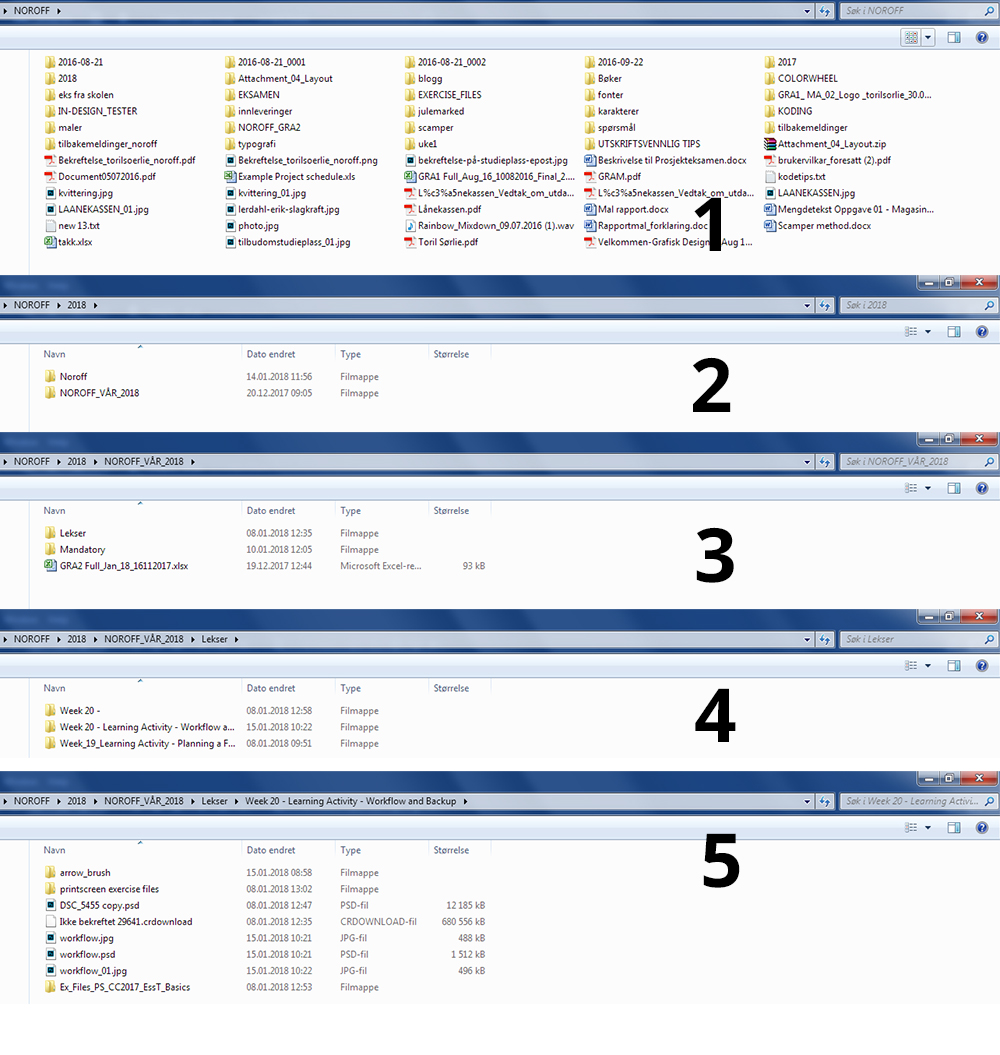 ---
If something goes wrong, it can happen to everyone, so it is very very important to do backups. If you do a photo shot, and haven't taken a backup of your files, it will be very frustrating if you have to do a reshoot, and sometimes this is not even possible. If you don't do backups, and you lose your files in any way, you and your customers will suffer from this. You can lose customers, and get a bad reputation if this happens.
You can never get enough backup. The "big guys" backup the backup and have the last backup stored externally – somewhere outside the house (office).
You do backups of course, to make sure you do not lose the pictures. Additionally, it may happen while working that the computer crashes, and the files can be corrupted. Have you worked on the "original file" then it is also broken and lost.
---