Week 22 – Learning Activity – Visualise Your Ideas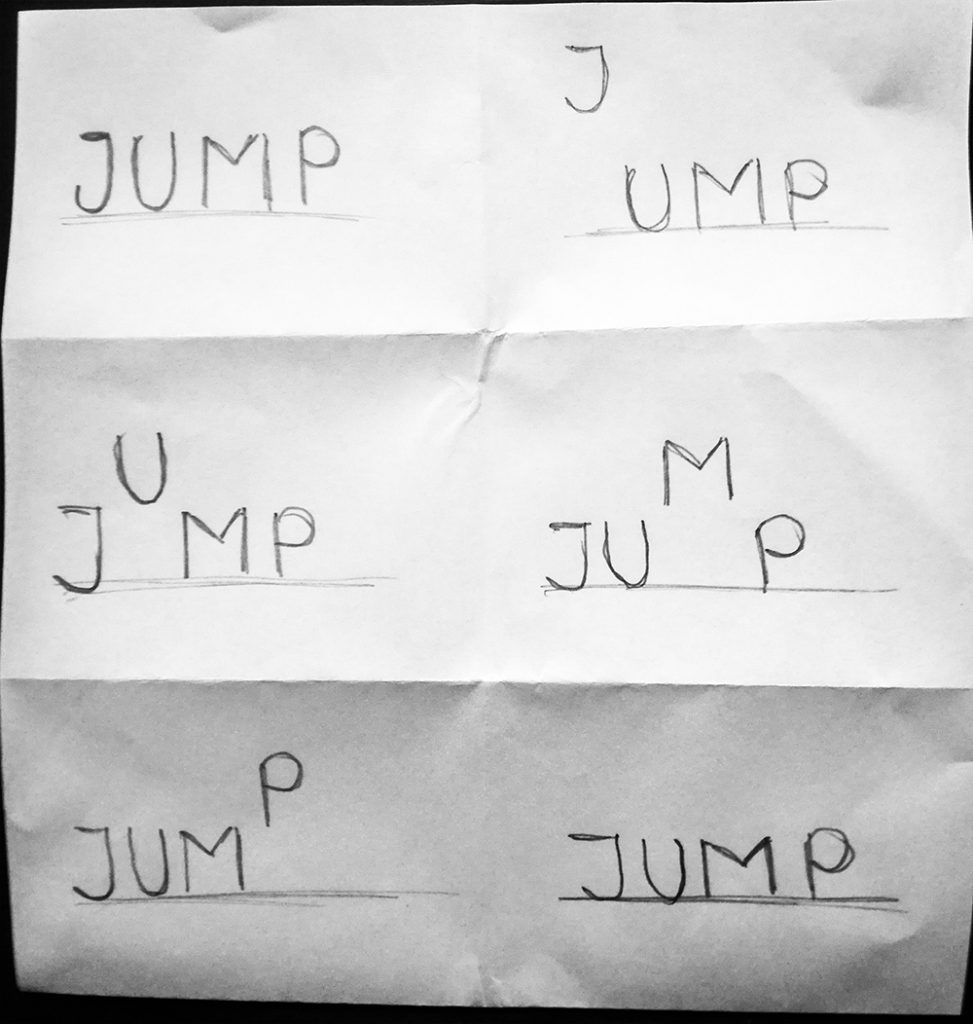 Learning Activity – Visualise Your Ideas (8 hours)
I would like you to create a mood board and storyboard using a word and its meaning as the concept. For example, you could use the word "prop". You could then use the "r" to prop up the "p" that keeps falling over. That's just to give you an idea, be creative and use a word and concept of your own.

Please scan your mood board and storyboard and upload it to your WordPress blog.
Due dates
This Learning Activity must be published on your WordPress blog by the end of the week by Sunday midnight.
Please note:
You must complete 80% of the Learning Activities in order to pass this course.
Resources and equipment
For this task I chose the word "JUMP" as the consept, I really like the idea of jumping letters, and there is many ways the letters can jump. They can jump in a wave, they can jump randomly, or they can jump in an order.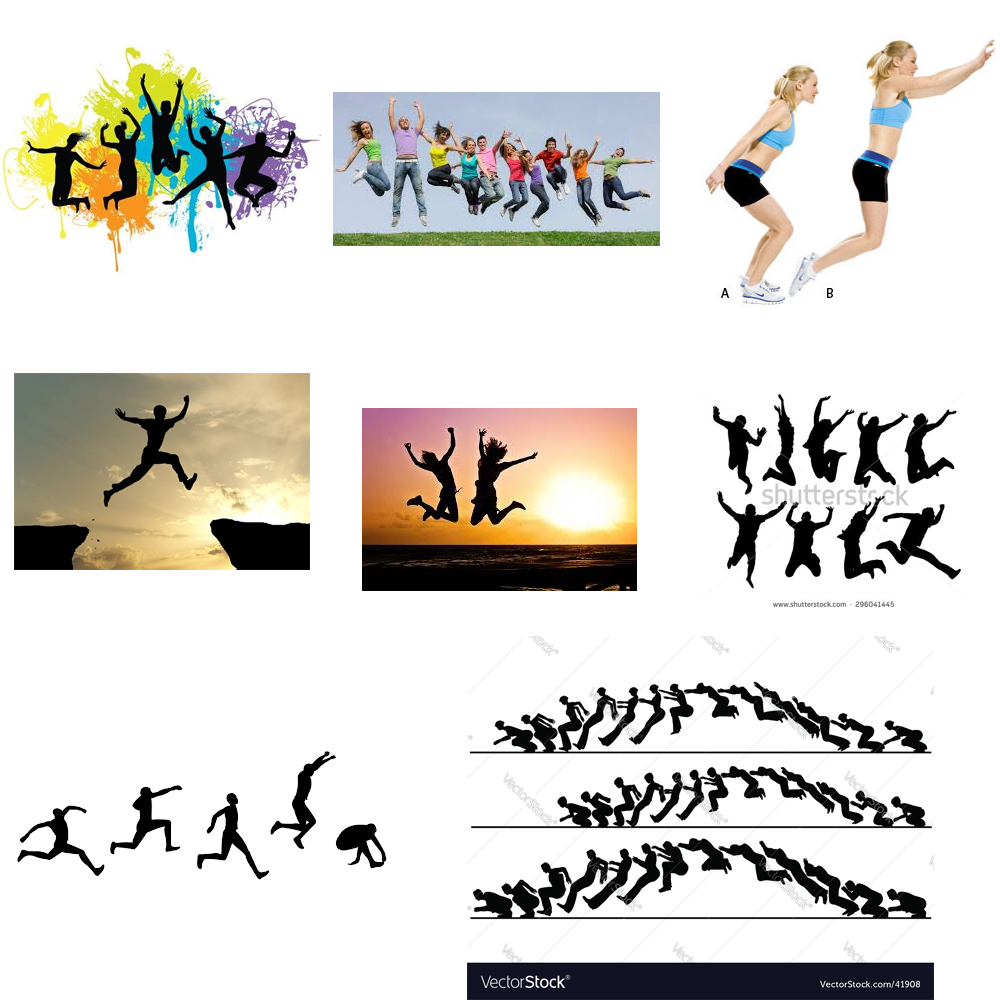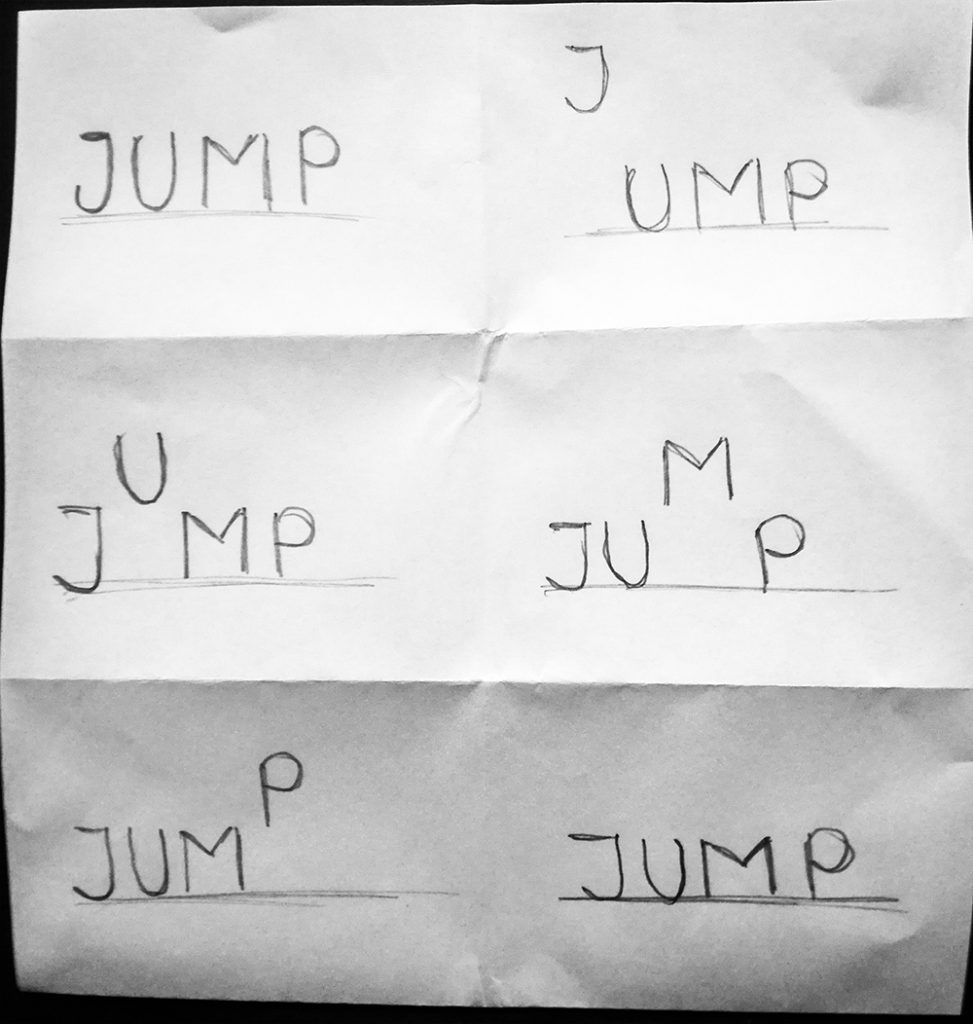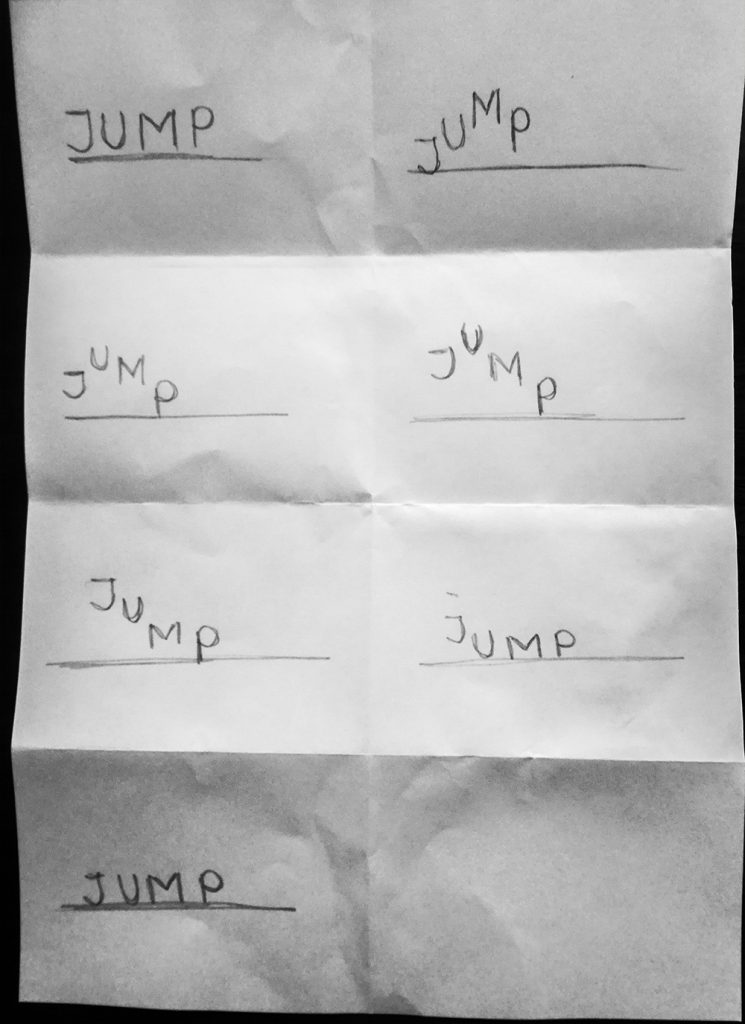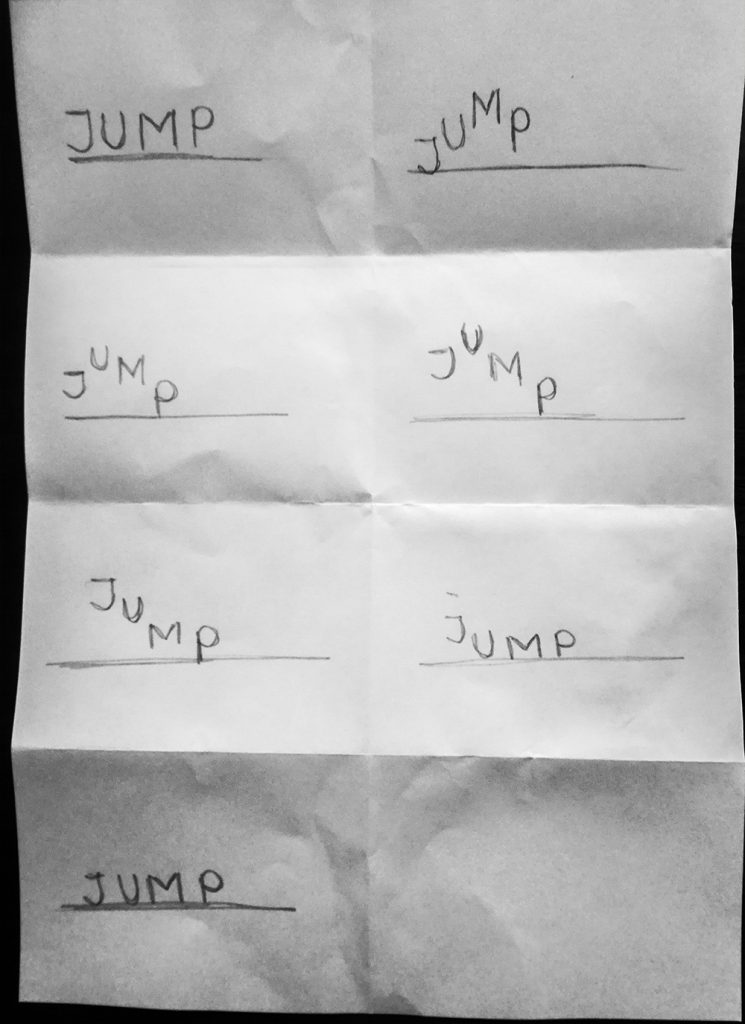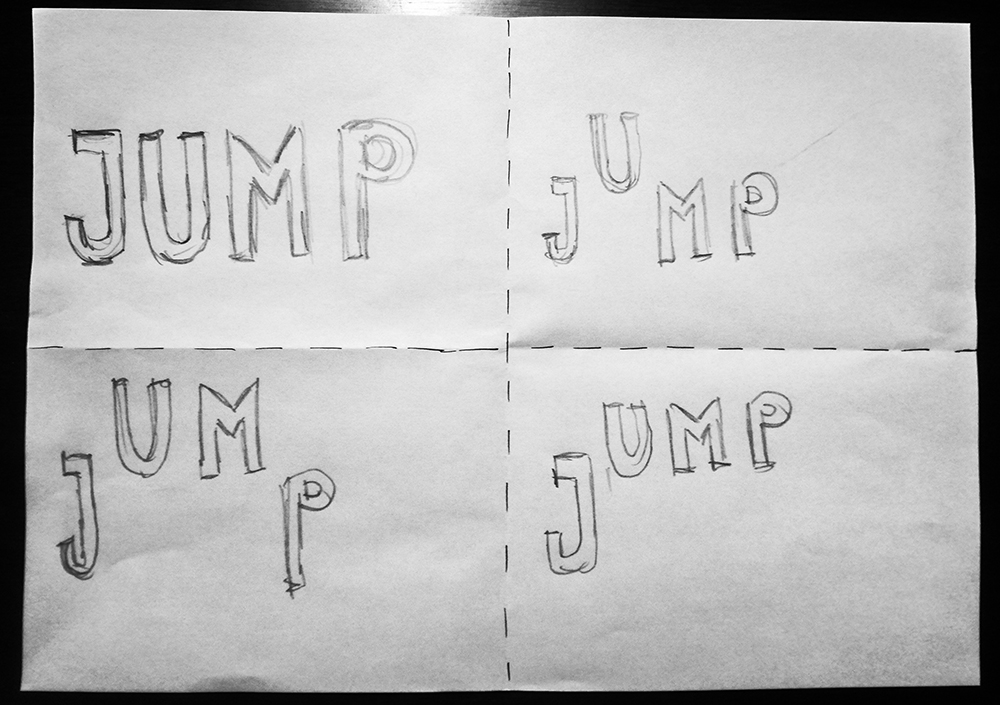 ---