Week 31 – Learning Activity – Building a Website From Start to Finish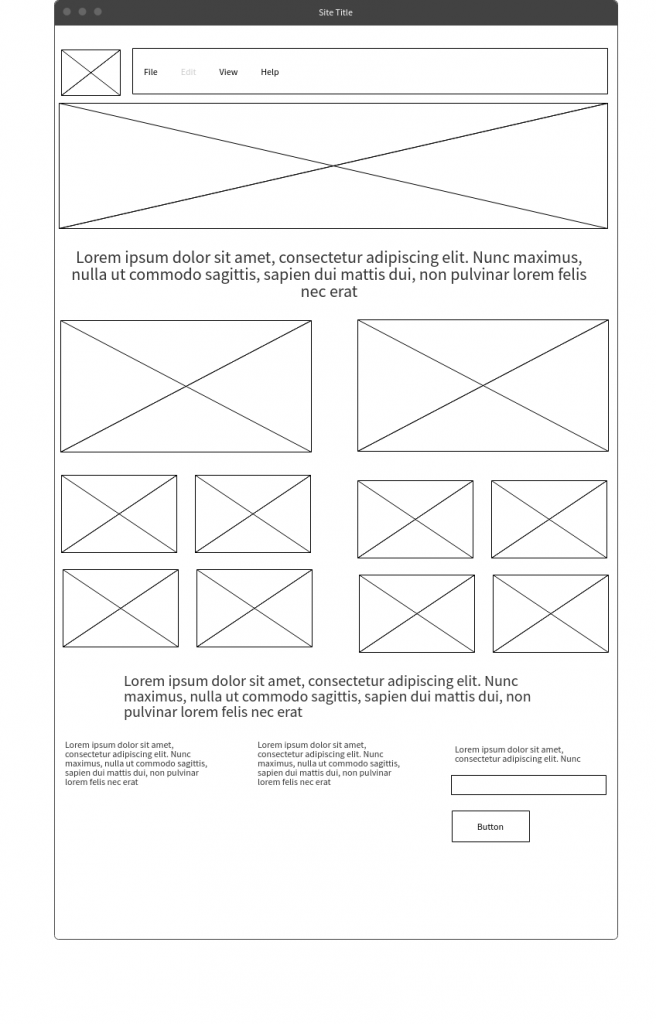 LA-Building a Website From Start to Finish
Learning Activity – Building a Website From Start to Finish
Learning Activity – Building a Website From Start to Finish

(14 hours)
Write a detailed brief for your website.
Create a wireframe according to the brief.
Draw some sketches to plan your design.
Build a working websites according to these specs.
It's important for me to see that you can follow through on the entire process – from the brief to the completed website. Please explain why you make certain decisions. How do these decisions fit in with the business strategy?
Upload your brief, wireframe, sketches and link to your website to your WordPress blog. There's quite a lot to do for this assignment, so it's advisable to keep your website simple.
Link to my website is:
I have built a photography website, where I showcase some of my nature photos.
BRIEF
The client is the photographer Toril Sørlie (me). She wants to have a site to display her work, like a portfolio. The site must focus on the photos, and a gallery already on the front page.
Pages needed to be made are
1 front page with gallery
2 about page with info about the photographer
3 Contact page
There shall be a top menu with links to the different pages.
The design must be toned down, not to compete with the images. Still, it must look nice and feel contamporary. I should work also on mobile devices.
The gallery shall contain thumbnail, and on click they will open a fullsize image preferably in a lightbox.
The client doesn't have a design manual, so there are no fixed rules to pay attention to.
Target audience will be potential clients, so it is important that the site is easily navigated.
---